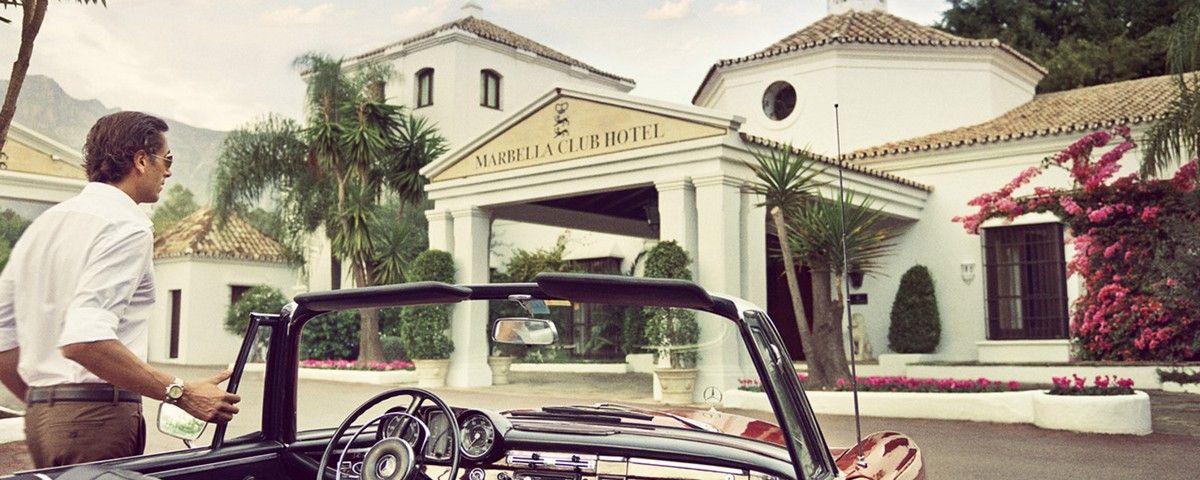 Three factors to consider Marbella as an investment paradise
While Marbella experienced its first popularity in the glamorous 60's there is no end in sight when it comes to the demand for this elegant beach town. Once cherished by the European aristocracy for its privacy and yearlong spring-like climate, the Marbella of today transformed itself into one of the most renowned and cosmopolitan destinations on the Mediterranean Sea. Momentarily we will present you with a short snap shot of why we believe Marbella is the ultimate dream location, contemplate the question if long term rentals are of value to potential first time buyers and present you with a condensed market analysis / prognosis.
What makes Marbella a Dream Location ?
If a location truly can be considered a dream location is a very subjective question in our opinion. That being said we believe Marbella offers an extraordinary broad spectrum of countless leisure activities, natural diversity, world renowned culinary hotspots an luxurious shopping and so much more, that it's virtually impossible, that Marbella failed to meet even the prerequisites of the most discerning luxury travellers – therefore Yes! In our opinion it is a dream location! Let us illuminate you…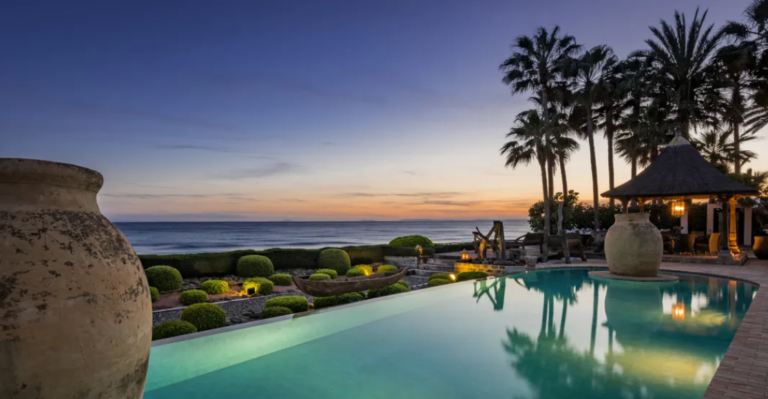 While there, regrettably, is no officially recognized ranking for "Dream Locations" there is however one for The Most Exclusive Destinations in Europe. The ranking is published annually and Marbella was officially crowned as the most exclusive and prestigious destination in Europe for 2022. Furthermore, Marbella can also be found on the official ranking for European Best Destination 2022. Finally Marbella was also labelled to have some of the most stunning beaches in all of Spain by the Best Beaches in Spain report. What do all these different awards and accolades allude to? To a diversified offering which in our opinion is an essential prerequisite to even be considered a dream location. Let us offer you an amuse-bouche:
Marbella's warm microclimate guarantees sunshine all year long which makes this destination a true Eldorado for any outdoor sports enthusiast. Be it polo, tennis or golf (Marbella boasts the highest density of golf courses in Spain) or any water related activities, you will be sure to get your fill.
Due to the favourable weather you can rest assured that al fresco dining will be possible all year long. Be it Michelin starred restaurants, Mediterranean cuisine, local tapas and paella there is no culinary craving Marbella can't satisfy. Marbella is also a cultural gem with numerous museums and significant archaeological heritage sites. Finally, it can also be considered of importance when it comes to its architectural heritage. We would not be surprised if a trained eye recognized architectural similarities to Beverly Hills, this is not surprising since the acclaimed architect Noldi Schreck was also the leading figure that designed the acclaimed Marbella Club Hotel and the Puerto Banús district.
Buying or Renting in Marbella ?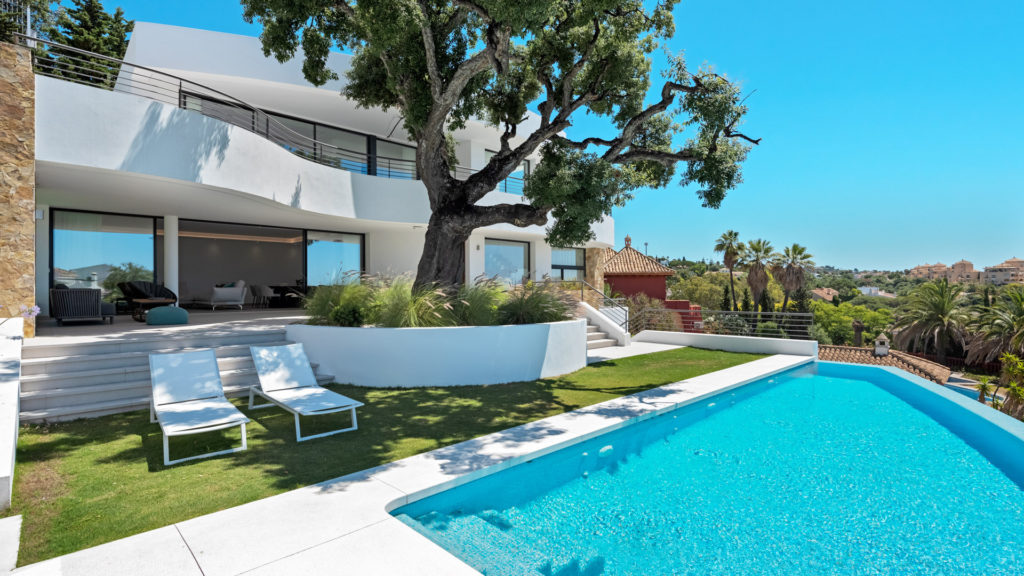 Engel & Völkers Marbella has been the market leader in the exclusive high-end and ultra-high-end luxury real estate sector for nearly two decades. As we primarily serve an international clientele we have come to understand that the motivations for making an acquisition in Marbella are as unique and diverse as our buyers themselves. This of course is not surprising as there are countless attributes and opportunities that could allure one to this renowned and cosmopolitan city on the Costa del Sol.
While Engel & Völkers Marbella uses state of the art technology that enables our clientele to obtain a first impression of potential properties we still maintain the believe that "as of yet at least" nothing surpasses the real experience, hence our recommendation prior to making any commitment: Experience Marbella in a leisurely and candid manner and see how it resonates with you – we are sure that it will win you over in the blink of an eye!
Concurrently Engel & Völkers Marbella understands that making a real estate purchase is a significant decision in our client's life and making such a commitment should not be rushed. All the more so because the final purchasing decision is usually a construct of various components and variables that all must be met to reach a satisfying outcome.
While we can resort to one of the most distinguished networks in the luxury real estate market and employ only the most acclaimed agents to help our clients in their decision making process there are indeed also cases where we believe that long term rental properties can be a tremendously beneficial asset for a certain group of our clientele. The main beneficial hallmark here, of course, is that a potential buyer has the opportunity to become more familiar with a specific neighbourhood and its nuances on a trial basis without a substantial financial commitment right from the start.
Is Marbella's Real Estate Market a Secure Investment ?
To exercise full transparency here we must disclose that we hold a bias when it comes to this topic, after all we have been infatuated with this luxury real estate market for nearly two decades…
In light of this we aim to solely present factual and objective information to enable one to form their own opinion and draw his or hers individual conclusion to this question.
The Costa del Sol and particularly its crown jewel Marbella have driven the real estate demand for more than 10 years and even more importantly than that: Appreciation rates have been consistently above average during this time period. However, the growth and demand that we have experienced post Covid Pandemic is historically unequalled and demand now audibly exceeds the supply.
We observe that this trend continues in 2022 as a diminishing inventory of turnkey ready properties in privileged locations fires on this price spike even further. A prime example of this is Puente Romano Resorts where the above mentioned conditions result in the fact that certain locations can easily fetch up to 30,000€ per square meter now.
Consequently a substantial price increase in lesser established neighbourhoods can be assumed, these would be comprised of:
Another distinct variant and attribute that enables Marbella to reign supreme on the entire Costa del Sol is due to its extraordinary appeal to international buyers. Indeed these accounted for 33, 7% in the first quarter of 2022.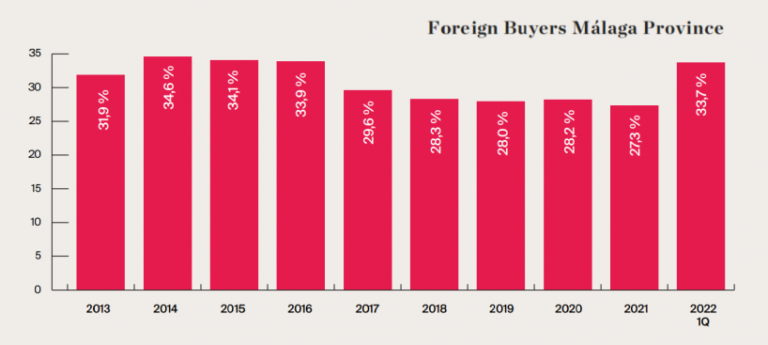 In light of this reassuring and encouraging information it is important to recall that Marbella functions by the same three factors as any other property market, these are:
Location, location, location !
In other words (and from our point of view): Investing in the real estate sector in Marbella can be a tremendously lucrative undertaking, however being well versed when it comes to all the specific nuances of this market is an essential prerequisite, hence we advise any one, to reach out to us, so that our market expertise may enhance your personal investment strategy when it comes to Marbella.
Hannes - Andrej Machaz | 16/Sep/2022

Contact us now
Blvd. Príncipe Alfonso de Hohenlohe CN 340 KM 178,2
CC La Póveda, Local 5 · 29602 Marbella · Spain
Phone +34 952 868 406