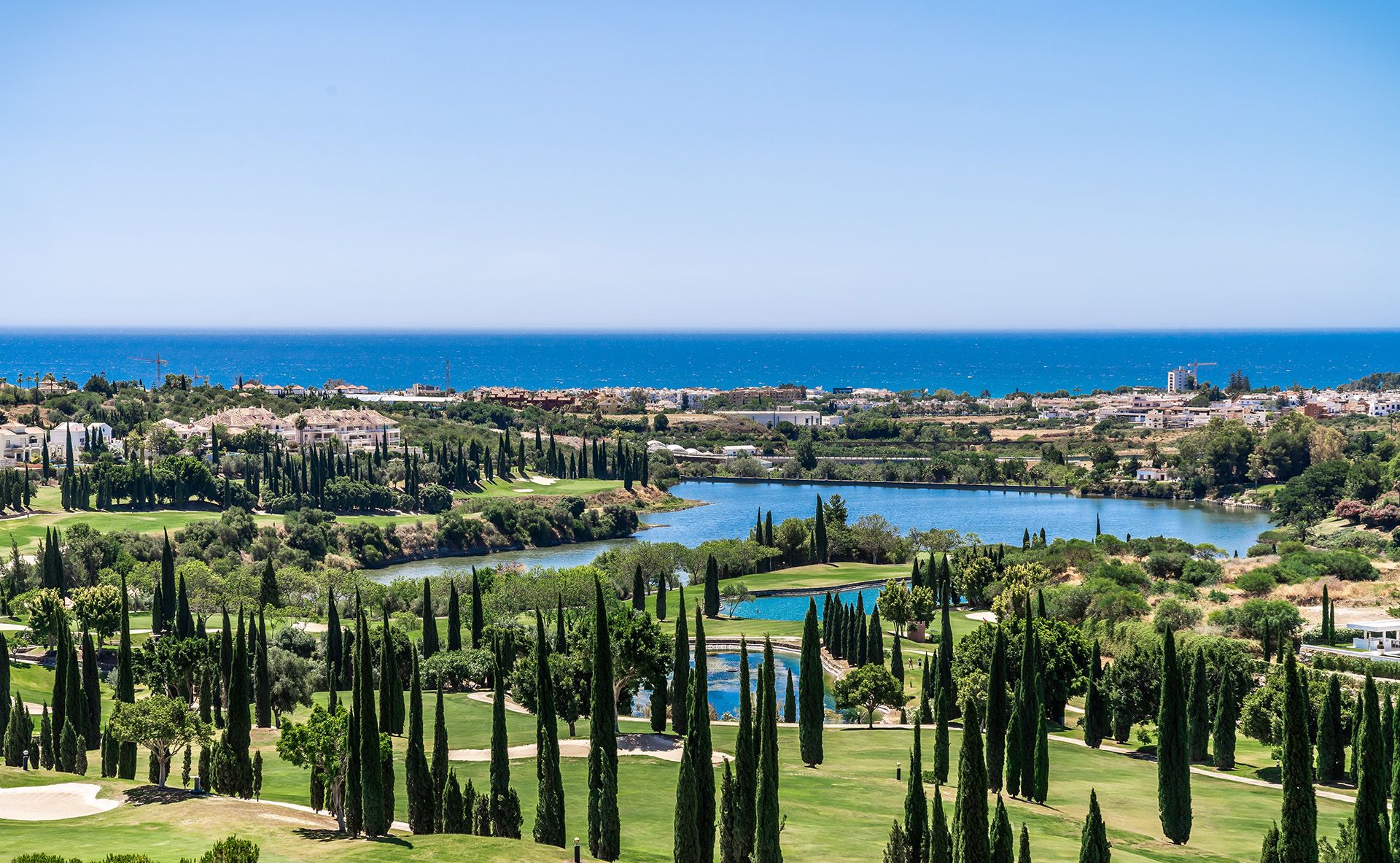 A PARADISE FOR GOLF LOVERS
The luxurious Los Flamingos Golf Resort is an elegant country club living environment, beautiful and tranquil, and just a short drive from the famous Puerto Banús and Marbella town. And if you ever want to leave this exclusive resort, the beaches are just five minutes away, the foothills of the Serranía de Ronda close by, as well as the small town of San Pedro de Alcántara, which offers a wide range of shops, restaurants, cafés, schools, sport and leisure facilities within easy reach.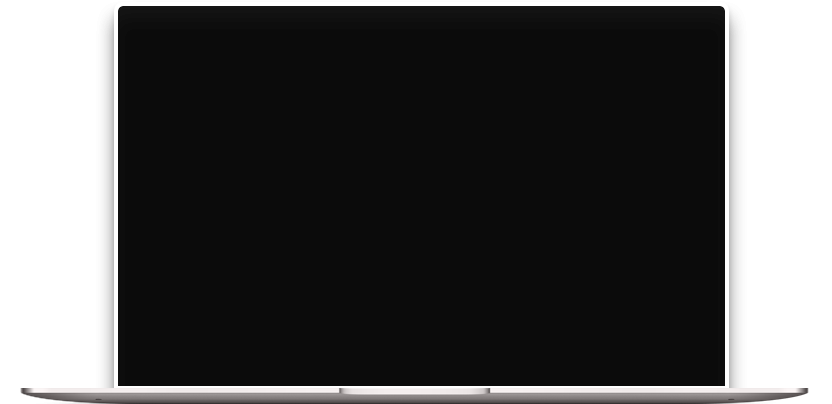 ---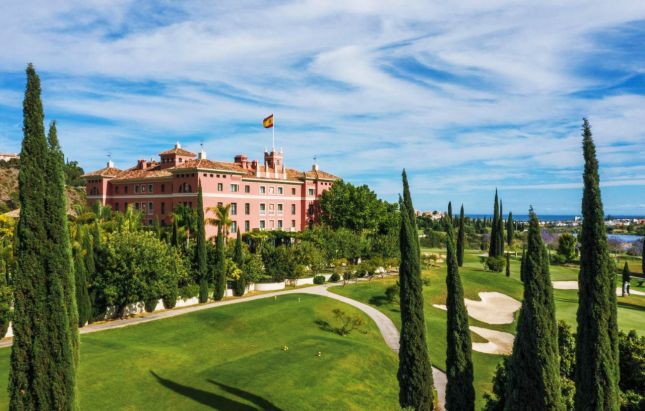 Los Flamingos Golf Resort
As you enter through the security gate of Los Flamingos Resort, you will immediately feel like you are in the middle of a fairytale and know that you have arrived in one of the most beautiful areas of the Costa del Sol. Surrounded by the lush greenery of three 18-hole golf courses.
The prime country club within this area, Los Flamingos is a gated residential resort with the five-star deluxe facilities of its golf club and the luxurious Anantara Villa Padierna Palace Hotel at its heart. These include three 18-hole golf courses whose parkland landscape forms the backdrop for life in Los Flamingos, as well as fine dining, an award-winning Anantara spa and of course the lounges, concierge services and suites of the hotel. The latter also provides first-class hospitality venues.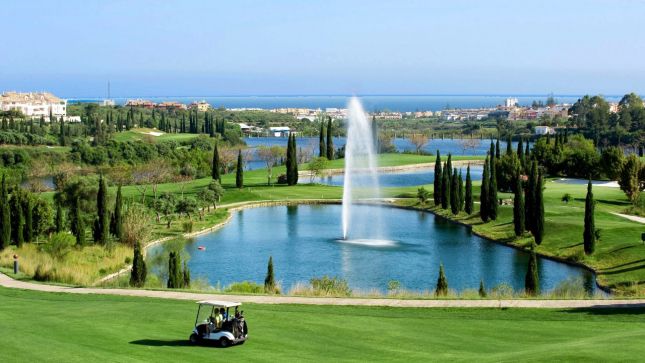 Greenery is all around in the form of the Flamingos, Alferini and Tramores golf courses of Los Flamingos and the Michael Campbell Golf Academy, the only one of its kind to specialise in the short game and personalised courses. All offer wonderful views of hills and the sea, followed by the chance to relax at the clubhouse's Hole 55 café or the hotel's panoramic La Loggia terrace. Its restaurants, La Pérgola, 99 Sushi Bar & Restaurant, the nearby beach club and also the sophisticated Eddy's Bar are firm favourites within Los Flamingos.
Arrival at the resort is through a gated entrance and private roads flanked with palm trees. Most properties in Los Flamingos are set upon gentle hillsides and slightly elevated positions that offer privacy as well as stunning golf, mountain and above all sea views. The south and south-easterly orientation ensures impressive views across the Mediterranean to Gibraltar and North Africa, where the setting sun colours the sky in shades of orange and pink.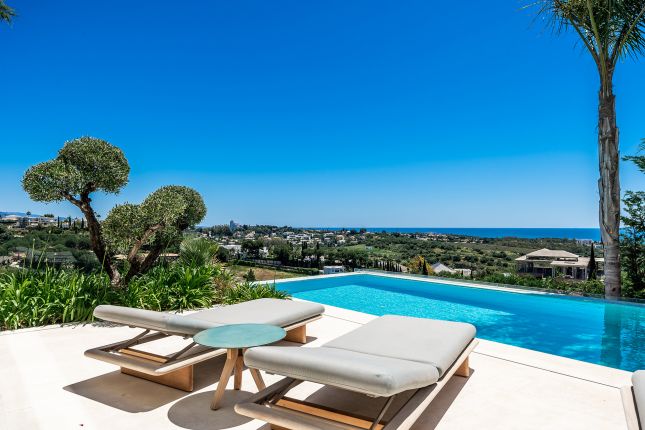 The property market
As a residential area, Los Flamingos is dominated by private villas and a selection of attractive apartment complexes all set within spacious gardens. The views are across the golf courses and lake to the sea, and they form a big part of the appeal, along with the beautiful, peaceful setting and proximity to the surrounding services of Marbella and Estepona. There is a good choice of existing apartments and villas dating back to a maximum of 20 years, meaning that any homes for sale in Los Flamingos will be relatively new and therefore also high-spec.
The real estate market of Los Flamingos lies within the mid to high segment, starting from two-bedroom apartments and panoramic penthouses to smaller villas, all the way up to expansive mansions. The typical Los Flamingos property would range from a spacious apartment or penthouse in a quality gated community to a medium to large-sized villa in a peaceful, leafy area. Increasingly, both tend to be modern, as Los Flamingos is one of the areas of the Costa del Sol with an excellent choice of newly built homes.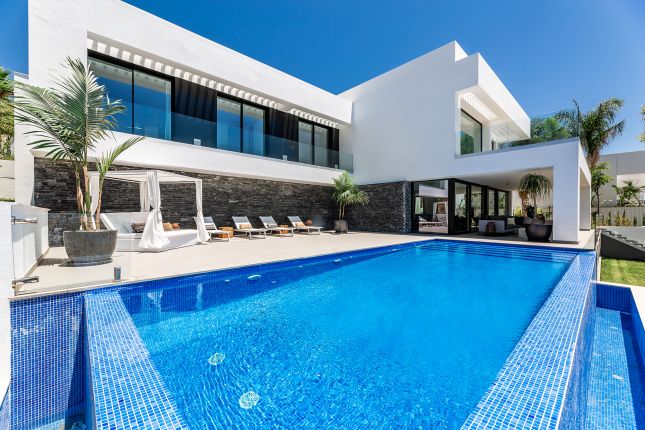 NEW DEVELOPMENTS
With even the oldest homes in Los Flamingos being little more than twenty years old and featuring an adaptation of classic Mediterranean architecture, this is a residential zone with an emphasis on contemporary styles and amenities with a strong weighting of sleek modern apartments and villas that feature the latest in technology, design, build qualities and amenities. As a result, many of the finest new projects on the Costa del Sol are located in the Los Flamingos area and we are pleased to offer nine of the best for sale.
Here architecture and development are in harmony with the stunning natural surroundings, with optimised orientation designed to make the most of the prevailing views. The Los Flamingos Golf Resort has evolved according to a master plan that guides development and imposes aesthetic and technical rules, which have resulted in an excellent infrastructure and distribution of construction within this paradisiacal setting.
Lifestyle
In many ways, the Los Flamingos Golf Resort offers the best of the Costa del Sol, including peace, privacy, nature and views in a golf club resort close to beaches, mountains, Marbella and Estepona. As well as golf, you have fine dining, natural scenery and sandy shores almost within walking distance, not to mention a spa and wellness centre on your very doorstep. The lifestyle offering along with the quality of new properties being developed here makes Los Flamingos the jewel of the up-and-coming New Golden Mile, the coastal stretch between Marbella and Estepona that is one of the best property investment options of the region.
---
Urbanisations in Los Flamingos Golf
Tee 6
One of the finest developments of apartments and penthouses for sale in Los Flamingos, Tee 6 is a gated community with 24-hour security that is set within spacious lush gardens. Demand for these luxurious properties is high, so there are never many available for sale among the 54 homes set in six blocks. These spacious frontline golf apartments in Los Flamingos enjoy contemporary Mediterranean styling and open-plan interiors with high quality finishing, and all have two garage spaces and a buggy space with electric charger. Prices range from €500,000 to €1.400,00.
---
Four Seasons
This gated community in Mediterranean style designed by renowned architect Cesar de Leyva contains 64 apartments and 32 duplex penthouses with 360° views from terraces of over 100m2. The views are of the nearby golf courses and elegant Villa Padierna palace hotel, and in addition to beautifully maintained gardens and fountains the complex also features two swimming pools – one heated – and an outstanding panorama of the coastal area. Prices are from €270,000 to €550,000.
---
Hoyo 19
The most recent newly launch development within the Los Flamingos Golf Resort, Hoyo 19 is a gated urbanisation of 78 luxurious apartments with large terraces that take in the stunning views from a series of perspectives. Modern styling blends with quality marble floors, climate control and home automation, while the communal spaces include manicured gardens, two swimming pools, a children's play area, paddle-tennis courts and even a small putting green. Prices range from €270,000 to €550,000.
---
Royal Flamingos
The 100 apartments of this elegant Mediterranean complex with its 24-hour security are set within seven buildings surrounded by lush gardens. From the covered terraces the views are impressive, while inside the apartments are fitted with full air conditioning and central heating for optimal comfort. These generously proportioned apartments boast three swimming pools and a paddle tennis court within the complex. Prices are from €420,000 to €950,000.
---
Tee 5
As the name suggests, this gated community of luxury frontline golf apartments is situated close to the main golf course in Los Flamingos and the Villa Padierna Palace Hotel. The western orientation of the complex endows these properties with spectacular sea views and panoramic sunsets. The attractive design fits in well with the gorgeous surrounding scenery and immaculate communal areas, which also feature two swimming pools. Prices from range €340,000 to €1.000,000.
---
Los Flamingos Views
Exclusive to Engel & Völkers, Los Flamingos Views is a boutique development of two superb modern villas finished and ready to move into. Prices range from €1.950,000 to €2.750,000, with four other plots available between €576,000 to €667,000.
Alanda Flamingos
Featuring similarly pleasing design, the 54 apartments of this gated complex also enjoy simply amazing sea and golf views from their raised position. Attractive wooden decking, two architecturally styled swimming pools, water features, covered seating areas, two paddle tennis courts and immaculate gardens form the setting for life in one of the finest residential areas of the Costa del Sol. Prices from €480,000 to €1.400,000.
---
El Lago
El Lago is a select and superbly stylish development of 32 classically designed but beautifully fitted apartments located within just two buildings. This is apartment living with the look and feel of a grand villa, comprising a swimming pool and lovely mature gardens situated within a private cul de sac in a scenic frontline golf location with all properties enjoying great golf, lake and sea views. Prices from €450,000 to €1.300,000.
---
El Mirador
Occupying a prime location on the west side of Los Flamingos, El Mirador is named for the spectacular vistas it offers residents. The architecture is more traditional than some in Los Flamingos, but with 41 apartments and penthouses in just three spacious buildings amid lush gardens, a swimming pool and amazing golf and sea views, El Mirador remains highly desirable. There are also some apartments available that have been refurbished to cater for modern tastes. Prices range from €320,000 to €450,000.
---
Villas
Of the approximately 100 villas in Los Flamingos the majority are modern style, with more luxurious new-build villas being built. They as well as the smaller range of more traditional homes here all have excellent sea views. The more classical villas average around €2.000,000, while the high-spec modern homes range between €2.700,000 and €5.500,000, with some beyond that level. There are also building plots for sale in Los Flamingos that we can offer to our clients, with sizes of 1,300m2 to 2,300m2 and prices from €630,000 to €1.300,000.
---
Acosta Flamingos
From its position atop a hillside, this complex of 96 apartments and penthouses in eight buildings overlooks the entire valley of Los Flamingos, with the sea extending beyond the golf courses and hotel. The style is a contemporary adaptation of a classical theme, and the terraces are large, particularly in the ground floor apartments, where they measure over 100m2. Acosta Flamingos also has two swimming pools and two paddle tennis courts. Prices are from €300,000 to €650,000.
---
Properties for sale in Los Flamingos Golf
---
NewsletterBe the first one to receive our Property News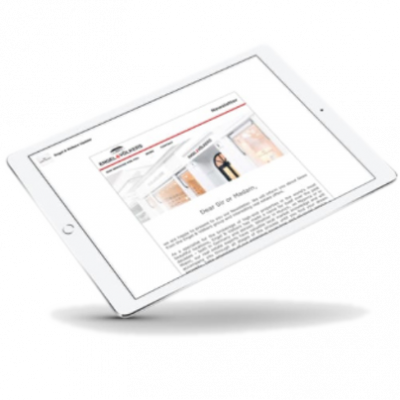 70% of the properties are sold to registered search clients.
Register here and receive our offers first.