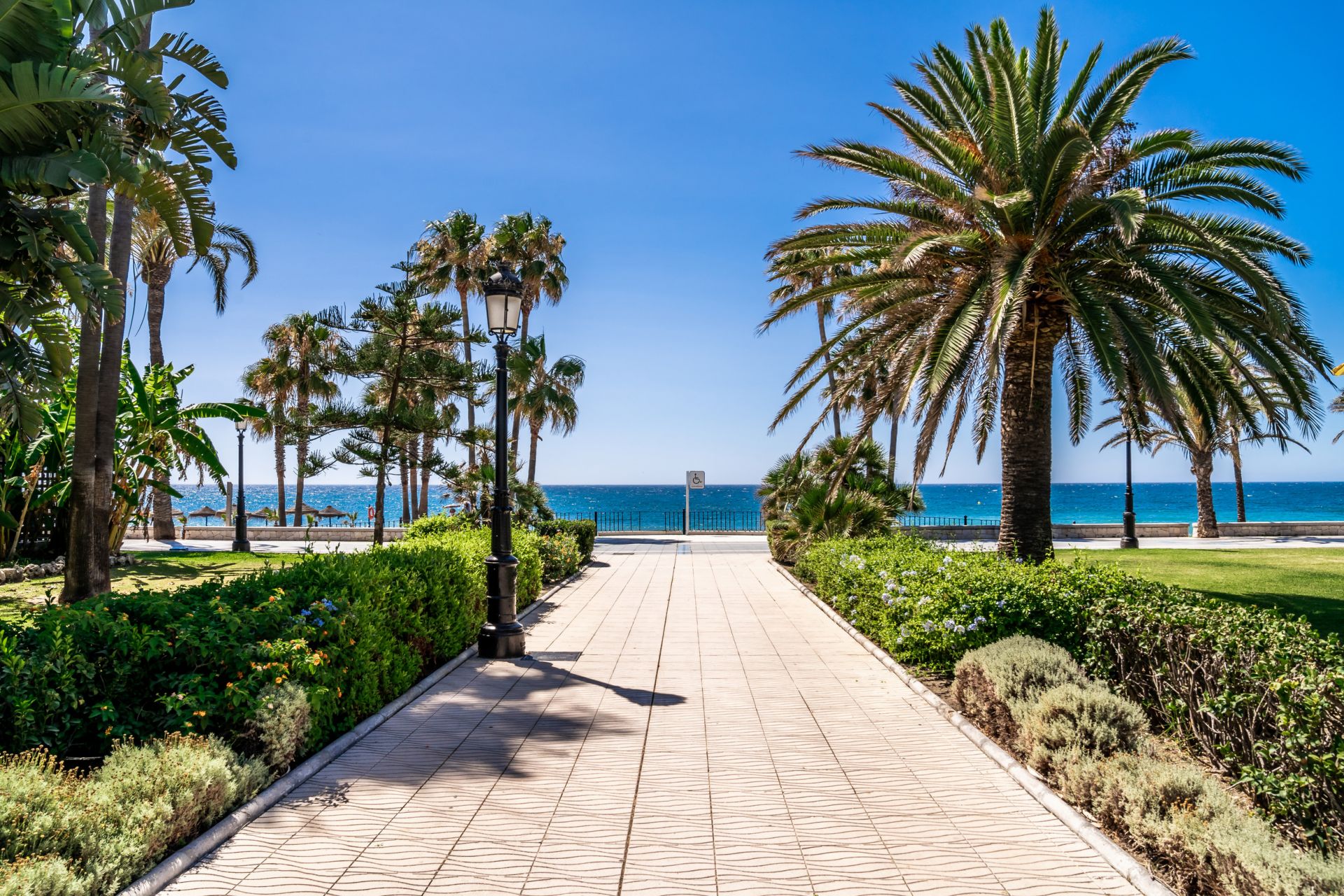 LOCATION
San Pedro has everything on your doorstep, and is also just a short drive away from Marbella town, Benahavis and Estepona – just 40 minutes to the international airport in Málaga. San Pedro Alcántara is a municipal area within Marbella that extends from just west of Puerto Banús to Guadalmina, where a sea-fronting area known as the New Golden Mile begins. On its northern side, San Pedro borders the municipality of Benahavis, where the landscape rises into the foothills of mighty Andalusian mountain ranges.
---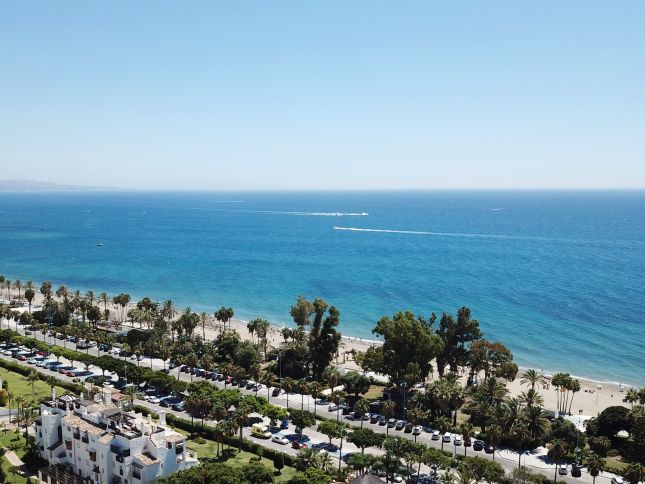 Setting
The atmospheric Andalusian town of San Pedro, made up of quaint squares and tightly packed village houses, is located just west of Marbella, a few minutes from both Puerto Banús and Benahavis, and also close to Nueva Andalucía and its Golf Valley. While the town is located on the inland side of the coastal road, beachside suburbs such as Nueva Alcántara and Guadalmina Baja are among the most sought-after in the region.
What started as a small agricultural community officially founded by the Marques del Duero as San Pedro Alcántara in the 1860s has since grown into one of the up and coming gems of the Marbella area – from the lively town with its charming squares, shops, eateries and historic buildings that reflect its agricultural past, to the attractive golf-fronting suburbs and beachside residential areas that make it so appealing right now.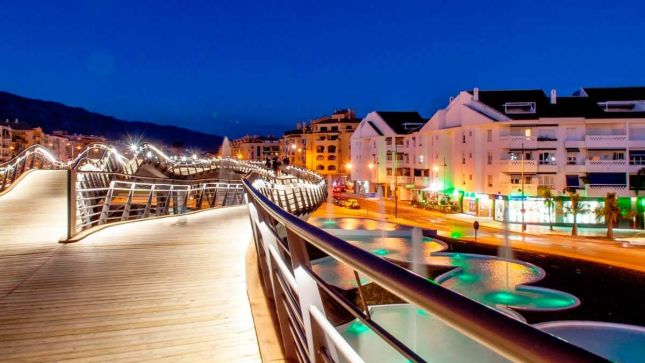 San Pedro boulevard
An attractive modern boulevard park extends parallel to the sea for two kilometres at the point where the town and the beachside area of Nueva Alcántara meet. In the process, this links the shops, cafés, bars and restaurants of San Pedro with new establishments that are making Nueva Alcántara a popular hub with trendy eateries and organic cafés to add to the beachside restaurants, chiringuitos and beach clubs located a little further down by the sea.
Taken together, the area combines such amenities as an open-air theatre, children's playgrounds overlooked by modern café restaurants where parents can relax while the kids have fun nearby. You wouldn't know it, but passing traffic on the coastal road is diverted away in a viaduct under the park, leaving this area free for pedestrians to enjoy. Plans are afoot to include more leisure facilities in the near future that will add further to the variety and appeal of San Pedro Alcántara.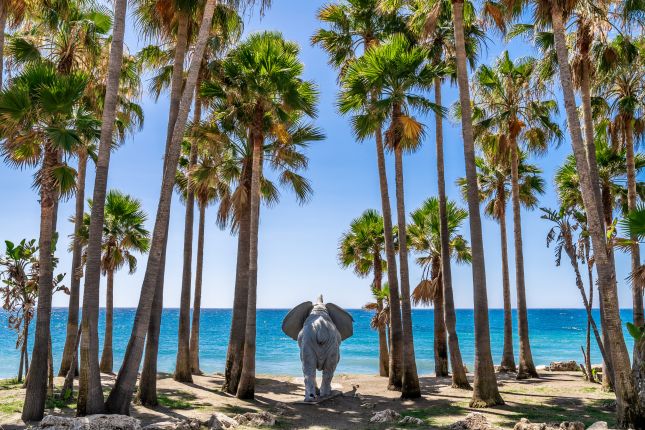 The Paseo and the beach
From the picturesque main square in the centre of San Pedro it isn't far to walk to the town's coastal stretch, where you can substitute pavement for sand or follow the seaside promenade that extends in both directions past Guadalmina in the direction of Estepona, and eastwards through Puerto Banús to downtown Marbella. Here you will join strollers, joggers and cyclists exercising in the fresh air and enjoying the wonderful combination of seascapes and coastal views.
If San Pedro itself is a hub of cafés, shops and eateries, then the residential areas of Nueva Alcántara, Linda Vista and Guadalmina face the open Mediterranean Sea across long, secluded stretches of beach. This is a largely peaceful area in spite of its beachside location, but where Linda Vista is an established, older suburb of villas and townhouses, Nueva Alcántara is a newer beachside zone still in full development.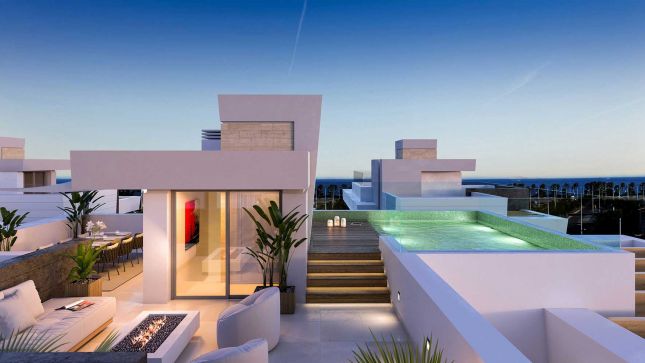 Beachside development
In fact, it is one of the few places on the Costa del Sol where you can find frontline beach land for development, and as a result, it is one of the most dynamic areas in real estate terms, with many of the newly built modern beachside developments for sale in Marbella and surroundings. Guadalmina, by contrast, is a leafy residential area dominated by attractive villas, townhouses and apartments overlooking its two lush green golf courses.
From the intense parkland greenery of two prestigious 18-hole golf courses that characterise Guadalmina to the beaches and seashore atmosphere of Guadalmina Baja, Linda Vista and Nueva Alcántara, this is a diverse part of the Costa del Sol where you can kite surf one moment and be teeing off the next. San Pedro beach area offers bike rentals, paddle boarding and catamaran tours, as well as Jet Ski rentals.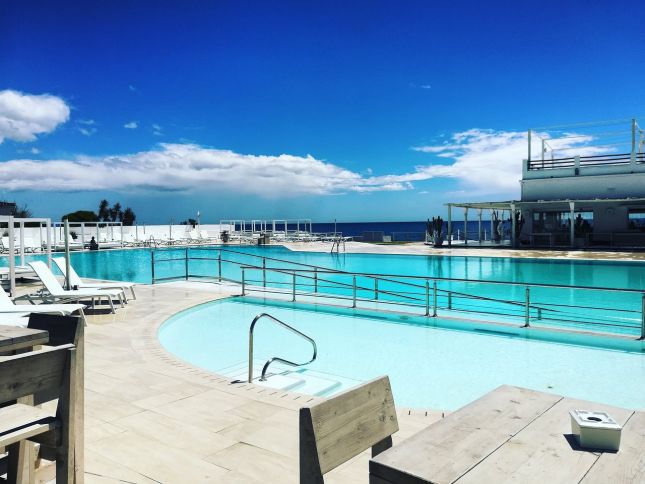 Lifestyle
One of the key attractions of this area and reasons why it is so in vogue right now is the excellent range of new, contemporary property for sale in San Pedro, and the diversity of that offer – but also undeniably the high quality of life it makes possible. Apart from golf, racquet sports, gyms and water sports to hiking in the nearby countryside, San Pedro also has its own lake with a scenic waterside café restaurant overlooking the hills and the cable ski activities available here.
Over the past few years, San Pedro has increasingly become a destination for tourists and residents in its own right, whether it is culture, history, nature, sport, nightlife, leisure, relaxation or family life you wish for. Dining is also a pleasure to explore here, whether it is in one of the authentic little restaurants and tapas bars of the town or quality and modern eateries such as the Taberna de Alabardero, Albert & Simon, Nuevo Reino, Kala Kalua, Marabierto and many others.
You can also enjoy the beach club environment here at establishments such as El Ancla, Macaao, Guayaba and Bora Bora, while those who live here year-round can count on a good choice of public and private healthcare centres, as well as international schools such as Calpe, Laude, Saint George's and the private Spanish Colegio de San José. And if you would truly like to immerse yourself in location culture, don't miss out on the weekly Thursday market and the annual Feria de San Pedro, which takes place in mid-October.
---
Property market
Where the town is predominantly Spanish in terms of real estate, the residential zones surrounding San Pedro are highly sought-after by national and foreign homebuyers, offering an excellent choice of villas, townhouses and apartments in a variety of styles, sizes, orientations, settings and price ranges. In other words, this relatively small area caters to a lot of different tastes and lifestyle preferences.
These suburbs may vary from one another but they share a sense of residential tranquillity, green space and leafy seclusion that interacts well with the lively Andalusian town ambience of San Pedro itself. The residential offering varies from older properties for renovation in Linda Vista and recent homes in Guadalmina to brand-new modern apartments and off-plan developments for sale in Nueva Alcántara. It's a highly dynamic market in one of the most interesting parts of Marbella.
---
Urbanisations
in San Pedro de Alcántara
Nueva Alcántara
Nueva Alcántara is a large new residential area that extends from the boulevard on the southern edge of San Pedro town down to the beaches and coastal promenade on the shoreline. It is an area of broad roads lined with palm trees, park areas and bicycle lanes; they lead to modern apartment complexes set within green gardens overlooking the sea. In-between, you will also find some exclusive new developments such as the Perlas del Mar villas for sale in Nueva Alcántara.
Linda Vista Baja
Linda Vista is the area located between Nueva Alcántara and Guadalmina, and like the latter is divided into an inland Alta and beachside Baja section. Both are established residential zones with both modernised and older villas that can be renovated, as well as a small number of townhouses and apartments. Close to the beach, within a stand of eucalyptus trees, are the remains of a Paleochristian basilica church and the 3rd century Las Bovedas Roman baths.
Linda Vista Alta
Linda Vista Alta is located on the north side of the coastal road, just west of San Pedro town and bordering the little commercial centre of La Colonia, with its supermarket, garden centre, popular Apollo gym, offices, shops and cafés. Linda Vista Alta is a well-established area with villas and townhouses, as well as some newly built and renovated ones.
Montecarmelo
Montecarmelo extends a little inland from the beachside properties in Linda Vista Baja, still forming part of a peaceful residential zone just west of Nueva Alcántara that is made up of older, renovated and also some brand-new villas, as well as some townhouses and apartments nearer to Guadalmina. Close to the coastal road, there is a small and typically Andalusian fishing and agricultural village that developed around the historic 19th century mill of El Ingenio.
Las Petunias and Los Angeles
This residential area forms the eastward continuation of Nueva Alcántara in the direction of Puerto Banús, and is situated between the coastal road and the beach. In-between are townhouses featuring Mediterranean architectural styling, culminating in contemporary apartments and penthouses closer to the beaches of San Pedro Playa – as all of the town's beachside areas are collectively known.
Cortijo Blanco
The next suburb forms the eastward limit of San Pedro Alcántara, situated in-between Las Petunias and Puerto Banús. It is the site of the private Saint George's school and the HC Marbella International Hospital – in reality, a prestigious clinic – as well as charming hotels such as the Paloma Blanca, The Touch and Globales Cortijo Blanca. The properties here include elegant gated apartment and townhouse complexes as well as stylish new developments like Pavillion Villas.
---
Properties for sale in San Pedro de Alcántara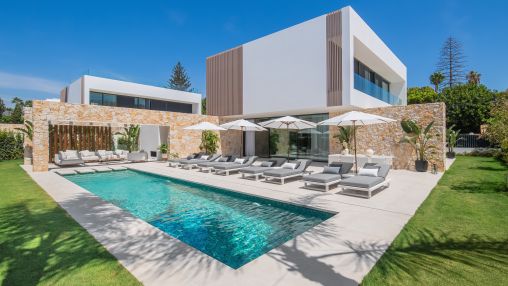 San Pedro Playa, Marbella West E&V ID W-02TSBN
6
6
567 m²
816 m²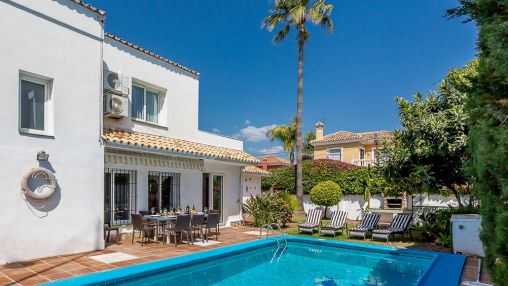 San Pedro Playa, Marbella West E&V ID W-02U183
5
4
253 m²
400 m²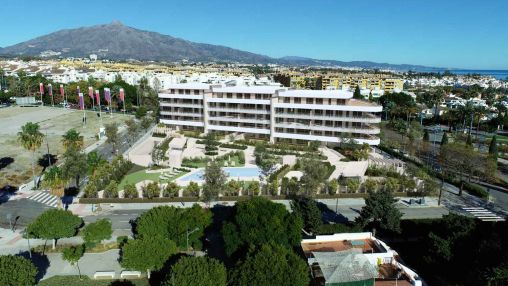 San Pedro Playa, Marbella West E&V ID W-02TZRD
4
307 m²
164 m²
---
Discover all Marbella areas
---
NewsletterBe the first one to receive our Property News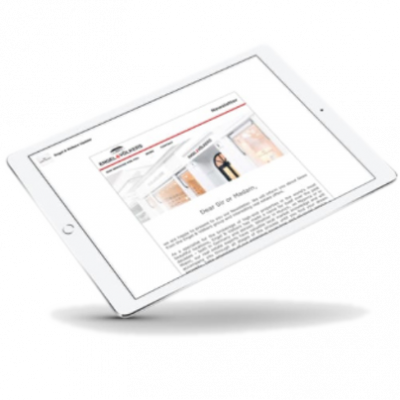 70% of the properties are sold to registered search clients.
Register here and receive our offers first.