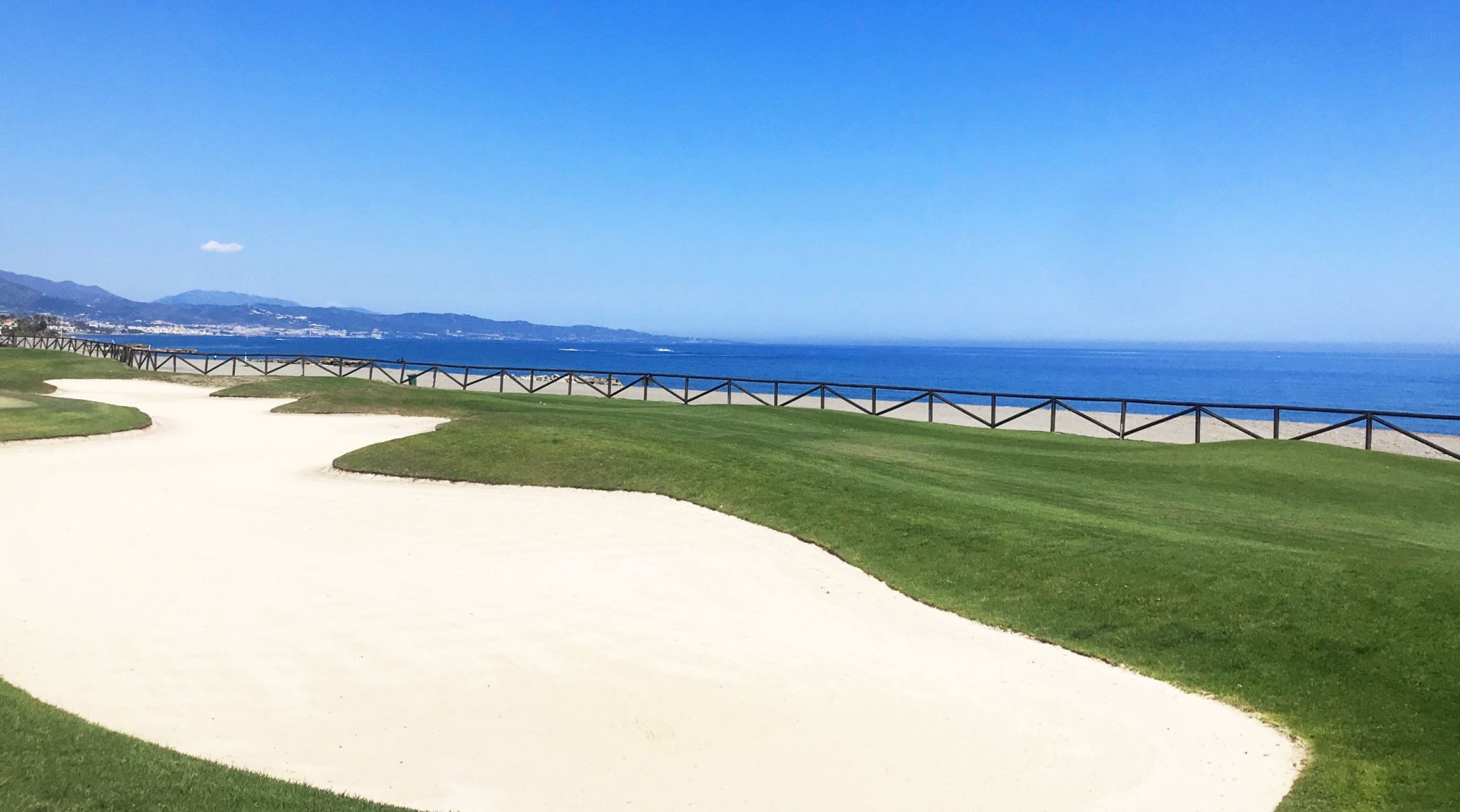 Location
The elegant suburb of Guadalmina in many ways enjoys the ideal location, positioned as it is close to the lively little town of San Pedro Alcántara, and also just minutes away from Puerto Banús, Nueva Andalucía and Marbella town. Estepona is just 15 minutes west of here, with the pretty mountain village of Benahavís six kilometres inland.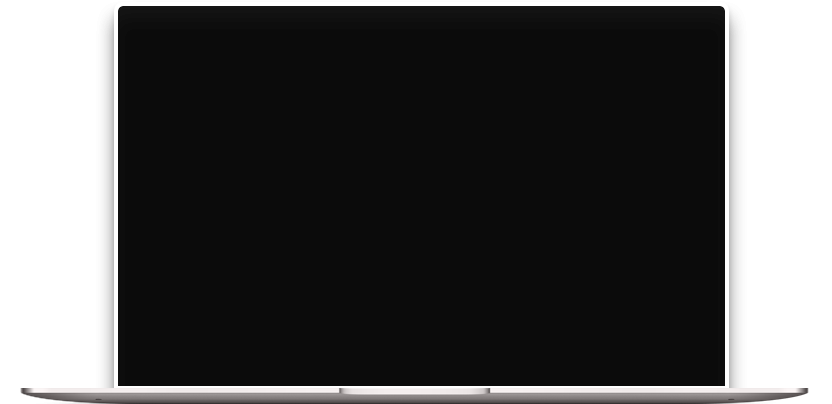 ---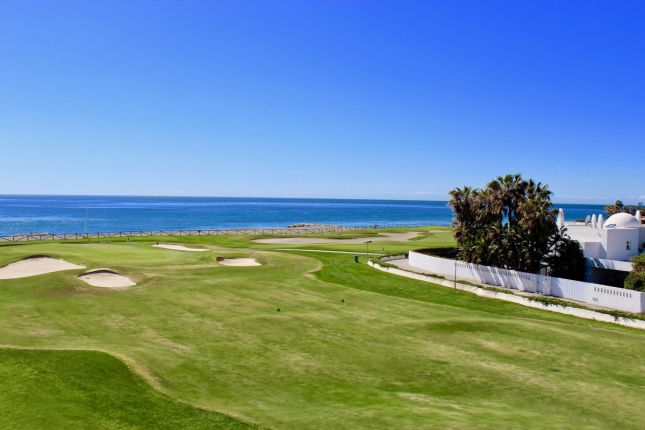 Setting
All around are golf courses, sports clubs, schools, restaurants, shops, beach clubs and resort hotels, but for all that it is a peaceful, leafy suburb. Guadalmina provides all of the above and is also quite unique in being divided into two distinct parts, Guadalmina Alta (on the north side of the coastal road), and Guadalmina Baja, a wonderfully private beachside area.
Both are dominated by the two 18-hole courses of the Guadalmina Golf Club, whose parkland greenery dominates and indeed characterises the area. In Gaudalmina Baja, it reaches the shoreline to produce one of the very few links courses on the Costa del Sol.
Representing a good blend of Spanish and international influences, Guadalmina is recognised not only as one of the finest addresses in Marbella but more specifically for its space, beautiful landscaping, tranquillity, security and quality amenities. Taken together, it adds up to a residential area that offers above all a very high quality of life.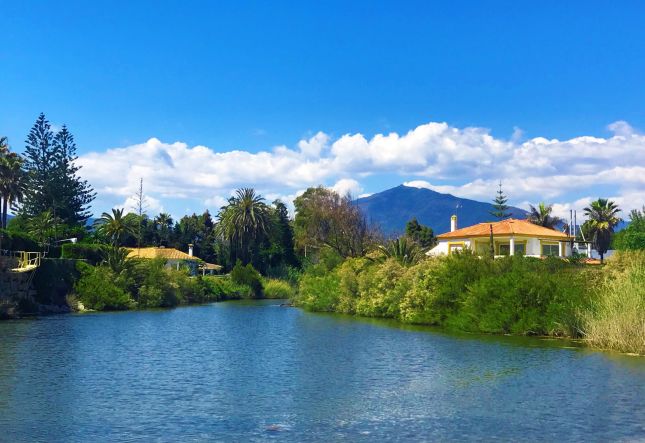 Origins
Guadalmina is named after a perennial river that runs down from the nearby mountain ranges and flows into the sea. The Arabic origins of the name remind us of a distant past when Moorish invaders greatly influenced the culture and architecture of this region, but archaeological findings date back to an even earlier presence of Roman, Carthaginians and Phoenicians.
A fish-salting centre in Phoenician and Roman times, the area later became depopulated due to centuries of raids by Barbary Corsairs from North Africa. When this ended in the 19th century, settlers formed an agricultural community that grew into San Pedro Alcántara, and when a Basque visitor saw the shoreline from his yacht in the 1950s, he was hooked.
Not much later the first beachside villas were built, followed by the Guadalmina Golf Course – the first in the Marbella area – and later a hotel. Thus was born one of the most attractive and exclusive residential resort areas on the Costa del Sol.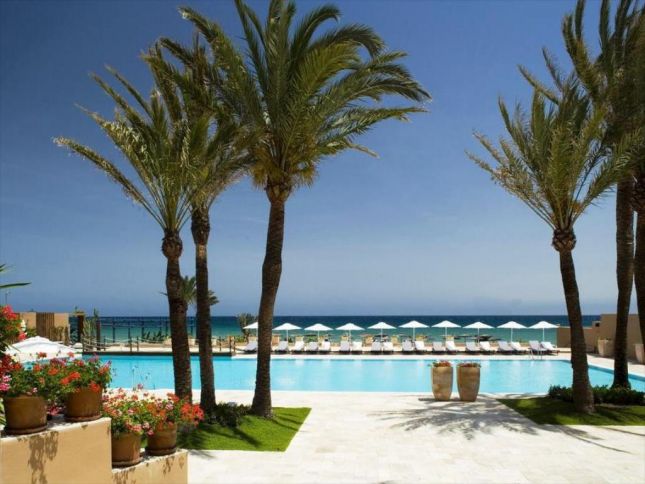 Guadalmina Lifestyle
The Real Club de Golf, and its tastefully renovated clubhouse with fine restaurant, terrace and golf services is a focus of the local community, but so is the Centro Comercial Guadalmina, which besides practical amenities such as banks, a supermarket, pharmacy and professional services also offers a great choice of atmospheric eateries.
Famous among these are the Restaurante El Asador – one of the classic tapas and meat specialists in Marbella. The Restaurante El Pescador meanwhile, is recognised as one of the best restaurants in the region for fish and seafood, while the Cortijo de Guadalmina is a much-loved dining institution for those who love great food, service and atmosphere.
In addition to these fine dining options, there are also many other restaurants, cuisines, tapas bars, cafés and coffee shops in the area, including the popular Macaao chiringuito beach restaurant, and the elegant Donatelas Beach Club, both right by the sea. They complement the resort and spa facilities of the Hotel Barceló in Guadalmina Alta and those of the Hotel Guadalmina Spa and Golf Resort in a lovely beachside location in Guadalmina Baja.
---
Property market
As a residential market, Guadalmina is made up of two complementary but distinct zones – Alta and Baja. The northern part, which extends inland from the coastal road, is dominated by villas and attractive apartment complexes lining the meandering fairways of the North Course, in a very gently undulating area just west of San Pedro Alcántara.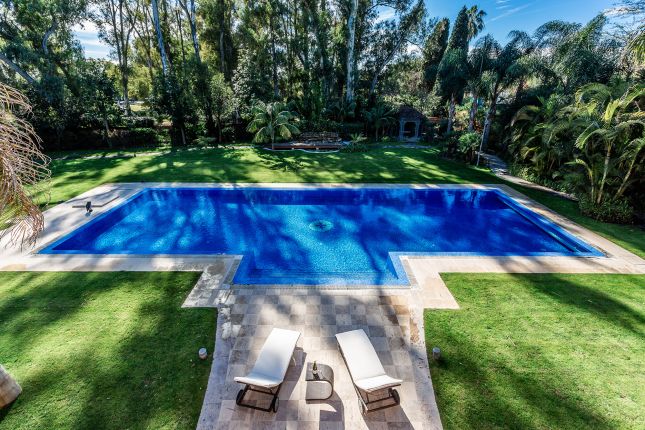 Guadalmina Baja
The beach side of Guadalmina, Guadamina Baja, is one of the most prestigious beach resorts in Spain and for decades was chosen by many wealthy Spanish families for their second home. The beach side of Guadalmina has a beautiful elegant flair and is home to some of the most beautiful large estates in the area. In recent years many international buyers discovered the area and we now see many newly built, very modern villas owned by European families for their main residence.
Even more peaceful, private and dominated by the parklike greenery of its golf course, Guadalmina Baja also has the advantage of a beach-fronting location, although unlike many other coastal areas it is devoid of seaside high-rise development. There are frontline beach apartments in Guadalmina Baja, but they don't tend to be on the market very often and low-rise complexes are surrounded by space and gardens.
A large part of the seafront area is therefore characterised by frontline beach villas, not apartments, and perhaps for this reason the Guadalmina shoreline has remained peaceful and private, with just a few fish restaurants, some elegant beach clubs and the Hotel Guadalmina Spa and Golf Resort.
Not surprisingly, Guadalmina Baja is the more exclusive of the two sections, and though there are luxury apartments and townhouses on its level terrain, this is an area whose property market is marked above all by luxurious villas set on spacious plots of land. The broad, leafy streets are therefore lined with properties ranging up to beyond €10 million for the larger mansions.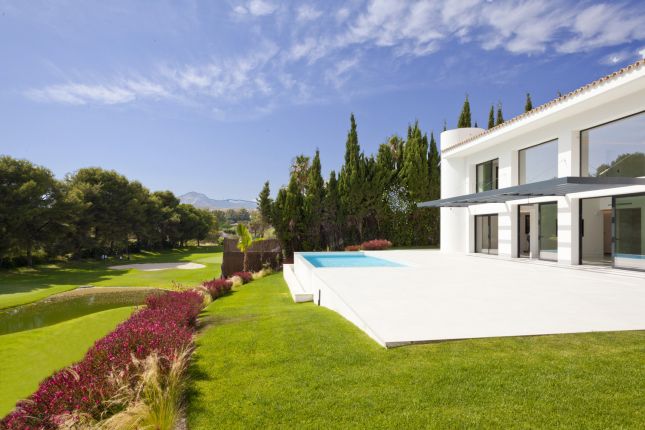 Guadalmina Alta
First developed on any real scale in the 1970s, it features stylish early modern apartment buildings that have stood the test of time well, as well as contemporary villas and those that offer excellent opportunities for renovation in a prime frontline golf location. It is a peaceful area close to the amenities of San Pedro and the small but lively commercial centre of Guadalmina itself.
Here you will find excellent restaurants, cafés, shops, a supermarket, banks, a pharmacy, offices and medical facilities, all within a suitably stylish environment much loved by both discerning Spanish and foreign residents, and visitors.
Before you continue further inland, where the suburb acquires a more rustic feel amid sections of open nature, you come to an area dotted with attractive townhouses and gated communities. Nearby are an attractive Barceló resort hotel and a lake with a 'beach club' and cable-ski facilities that is popular with families and youngsters.
Guadalmina Alta is an extensive residential zone on the western edge of Marbella that could be described as being in the mid-high market segment in terms of properties, ambience and price, which the latter ranging between €300,000 and several million euros for the largest villas.
---
Urbanisations
Urbanisations in Guadalmina Baja
Parque del Sol
Large, luxurious and set within expansive lush gardens in a very private section of the shoreline, the classic modern Mediterranean architecture of these three to four-bedroom apartments and penthouses reflects the quality of this gated complex. Measuring from 160m2 upwards and from €700,000, these are among the most exclusive beachfront apartments in Marbella.
Hoyo 15
This larger community of apartments overlooking the Guadalmina South Course occupies a verdant plot with large green zones and swimming pools. Spacious interiors and large balconies make the most of the views of these stylish apartments and penthouses ranging between €250,000-€500,000.
Hoyo 5
Ensconced within a private corner, Hoyo 5 is a very exclusive gated urbanisation made up of luxurious three to four-bedroom townhouses with close to 300m2 of built space and a private garage included. Set upon the South Course and within quality urbanisation with gardens and swimming pool, these spacious properties are ideal family homes from €400,000 and upwards.
Oasis de Guadalmina
An oasis of privacy and classic Mediterranean style combined with modern amenities in the heart of Guadalmina Baja, these four-bedroom luxury townhouses and villas measuring almost 200m2 represent a perfect interpretation of contemporary Andalusian design. These fine quality family homes start at just over €700,000.
El Pueblo de Guadalmina
These lovely three-bedroom townhouses have the look and feel of an idealised Mediterranean village full of rustic charm. Not surprisingly, El Pueblo de Guadalmina does feel like a true community, with properties that measure upwards of 120m3 and prices from above €350,000.
Urbanisations in Guadalmina Alta
Terrazas del Golf
This attractive, low-rise complex with its gorgeous gardens and elegant Mediterranean styling is set at the heart of the golf course in Guadalmina Alta, offering a range of stylish properties from two-bedroom apartments at just over €250,000 to large penthouses of over €500,000. Well-kept and peaceful, this is a secure and private development close to all amenities.
Villas & Golf
A private gated entrance with 24-hour security leads to these stylish properties, whose space, layout and community feel make them perfect homes for families. The amenities include ample gardens, a large beach-style swimming pool, small football field and children's playground in an area overlooking golf and a lake.
Isla de Guadalmina
Situated close to the cable-ski lake and also near the Barceló resort hotel, Isla de Guadalmina is just that – a gated community of attractively styled Mediterranean properties ranging from three-bedroom townhouses of 175m2 and €350,000 to five-bedroom villas of €1,5 million.
Ribera de Guadalmina
As the name suggests, this large gated community of contemporary Mediterranean properties is located near the broad floodplain of the Guadalmina river, looking west towards the sea and mountains. Here you find two-bedroom apartments, three to four bedroom penthouses, and large three to four bedroom townhouses from €300,000 upwards.
Los Cartujanos
Enveloped by the greenery of the Guadalmina Alta golf course, Los Cartujanos is very peaceful, private community of two and three-bedroom apartments and penthouses that are spacious, well-appointed and range from €300,000 upwards in a sunny location, with the commercial centre and San Pedro nearby.
---
Properties for sale in Guadalmina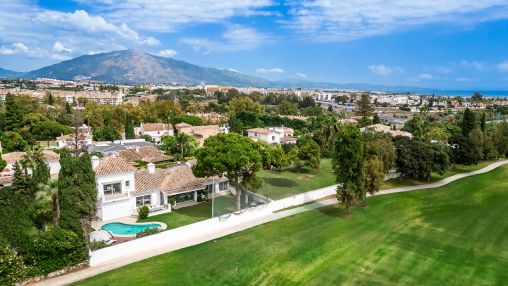 Guadalmina Baja, Marbella West E&V ID W-02TAFG
5
3
318 m²
903 m²
Guadalmina Baja, Marbella West E&V ID W-02RU0O
5
4
384 m²
1.255 m²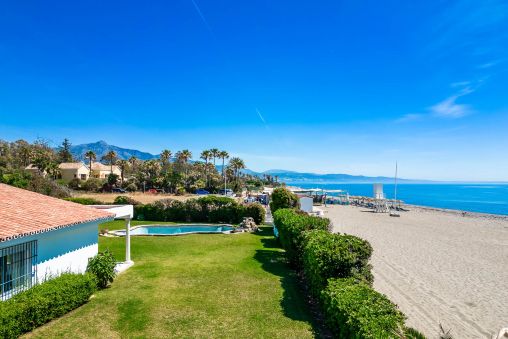 Guadalmina Baja, Marbella West E&V ID W-02S0KB
4
4
306 m²
1.744 m²
---
Discover all Marbella areas
---
---
NewsletterBe the first one to receive our Property News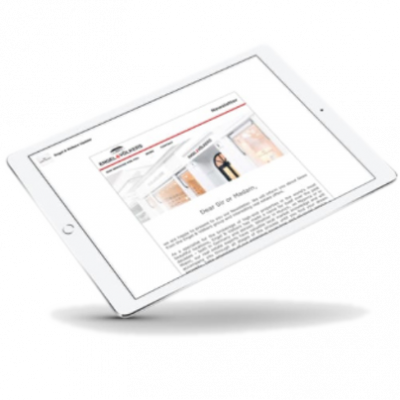 70% of the properties are sold to registered search clients.
Register here and receive our offers first.