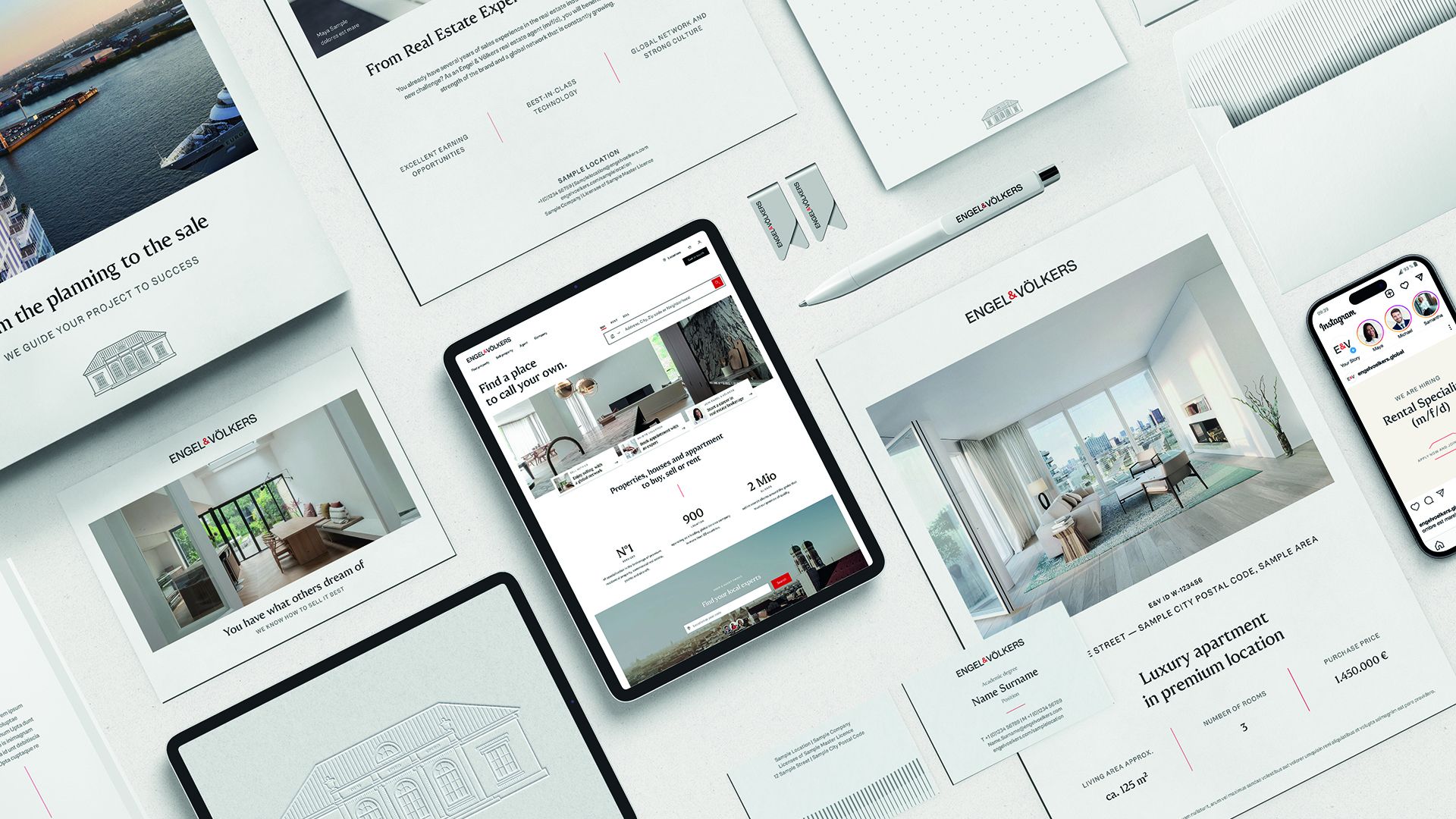 An iconic brand. Refined
Engel & Völkers, the leading platform for real estate agents, has launched a new evolution in its brand identity to reflect its growth and development in recent years. The brand refinement includes a new systematic logo, brand architecture, and other design components, all highlighting its "digital first" approach. This global launch is being rolled out simultaneously throughout the international network.
Our ambition
Positioning our strong, global brand to scale performance for future growth while staying true to our valued heritage.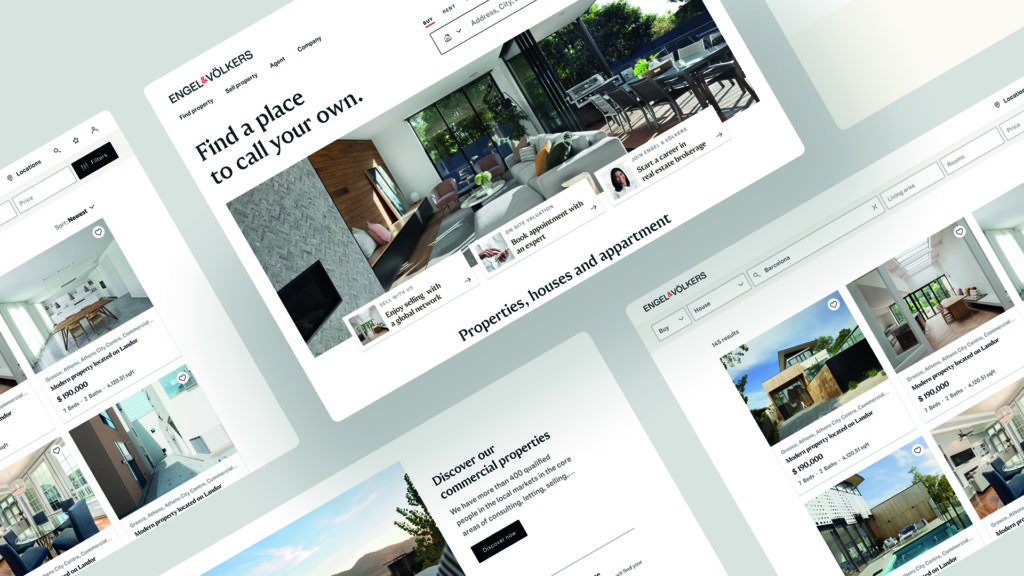 Christian Völkers, Founder and Chairman of the Advisory Board of Engel & Völkers, says:

"The new branding reflects the evolutionary development of our company, which has grown successfully around the globe in recent years and continuously becomes more digitised – without losing sight of its identity and core values."
Partnering with the renowned international design agency Saffron and the typeface design studio Dalton Maag, Engel & Völkers has implemented an intensive two-year development process to refine its brand architecture. The company's mission is to create a living design system that is digital-first and scalable, supporting its growth while celebrating its heritage and taking it into a new era.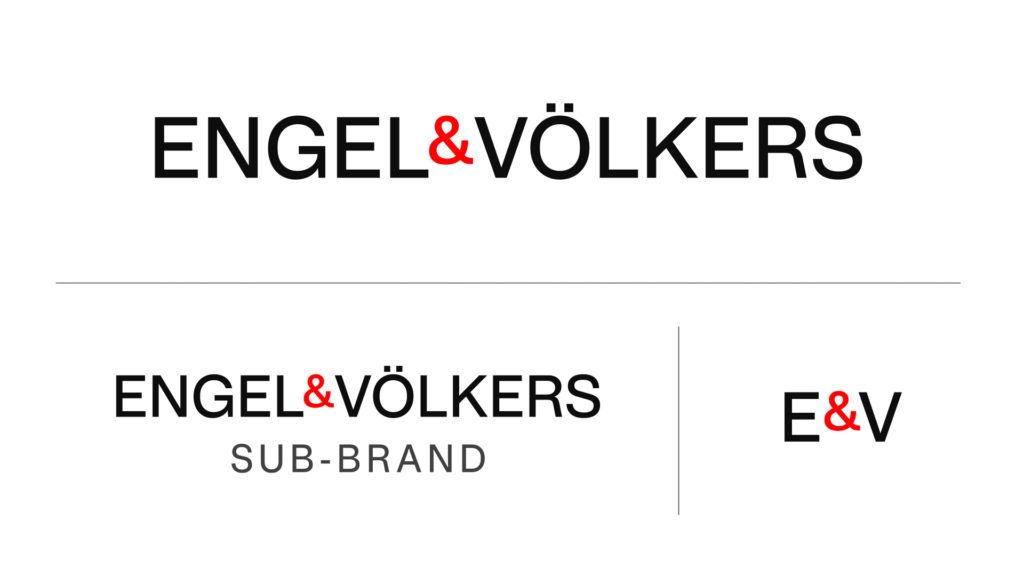 Strong brand as a differentiator in the global marketplace
While the real estate industry is constantly evolving in response to growing demands, market fluctuations and advancing digitalisation, the corporate values of Engel & Völkers have endured for more than 40 years:
Sven Odia, Global CEO of Engel & Völkers, says:

"Competence, exclusivity and passion are the core components that make up our distinctive brand identity. Our culture and the high quality standards of our real estate agents are rooted in these values – always striving to provide our clients with the finest possible service."
Refined brand architecture is launched globally
The most significant changes to the brand include modifications to the logo and the creation of a custom typeface. The iconic villa at '414 Elbchaussee' in Hamburg, which formed an integral part of the brand logo in the past, has been adapted and detached from the traditional wordmark.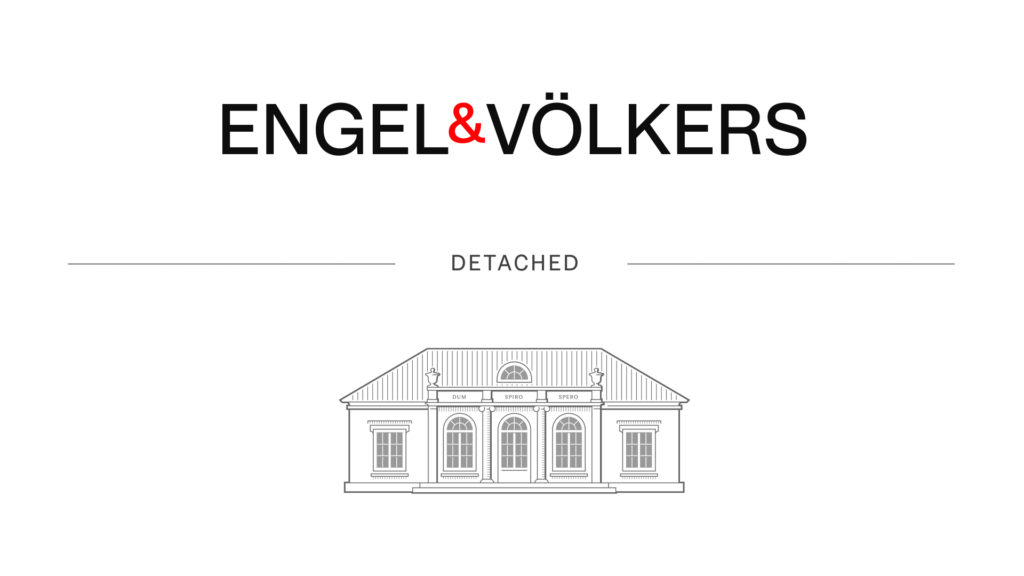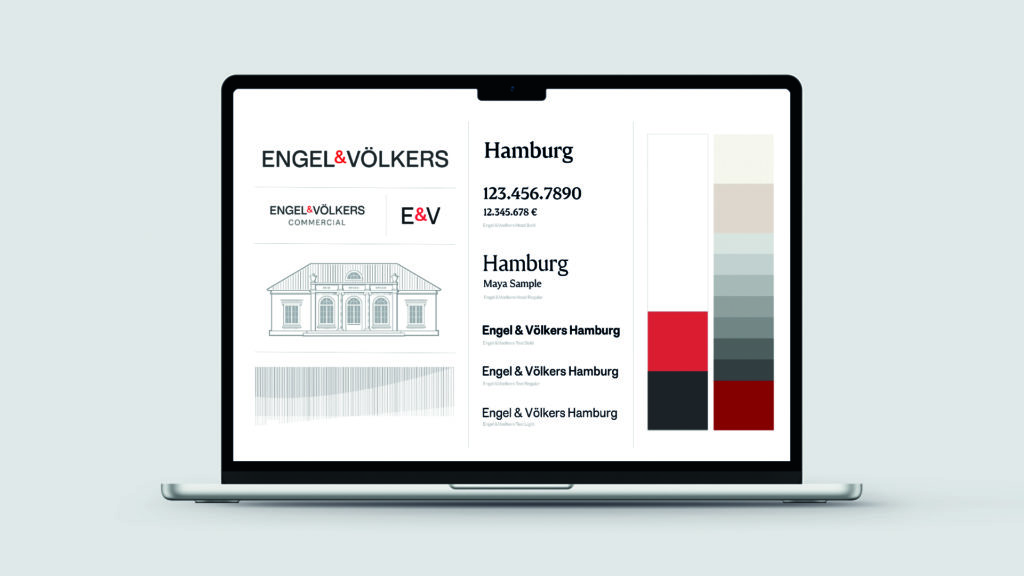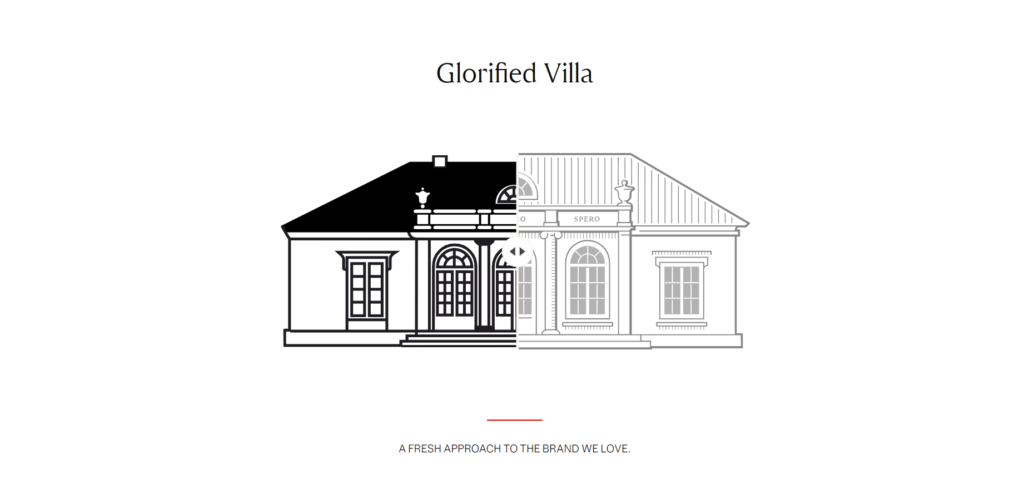 In addition, a special typography has been developed for the wordmark, reflecting the unique premium character of Engel & Völkers. Both optimized for digital and analog environments.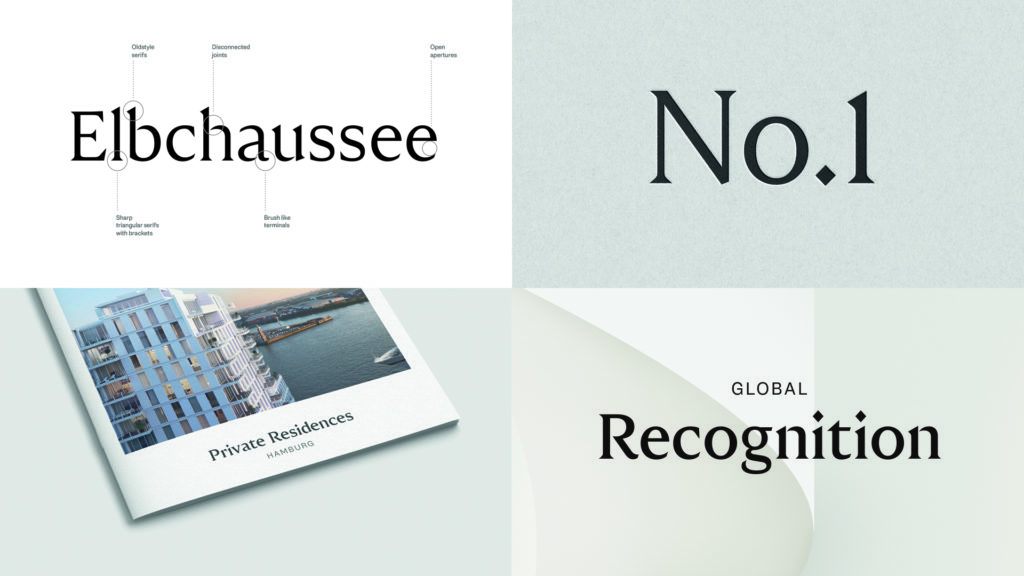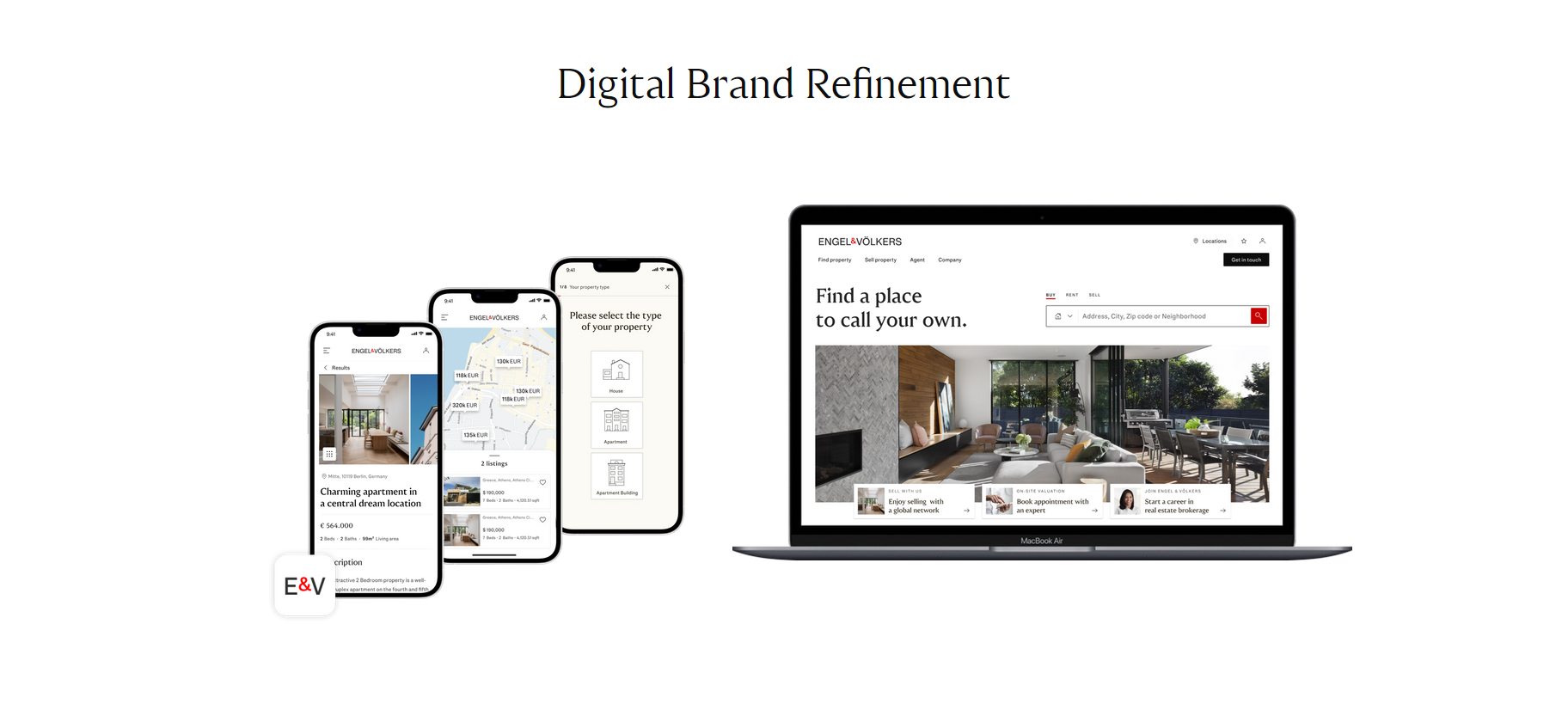 Lara Maier, Head of Brand Management at Engel & Völkers, says:

"Our project was dedicated to creating a living design system and the infrastructure for distributing the new assets, which are proprietary to us. With a scalable architecture, our bespoke typeface and high flexibility in the layout system as well as a new brand platform we will enable our network to create a coherent and advanced experience for our clients worldwide."
The brand portal provides guidelines for a coherent brand presence in digital environments, including social media, print, merchandise, etc. In the future, license partners will make the necessary adjustments for their local brand presence in an interative process.
Maria Carrión | 22/Mar/2023

Contact us now
Blvd. Príncipe Alfonso de Hohenlohe CN 340 KM 178,2
CC La Póveda, Local 5 · 29602 Marbella · Spain
Phone +34 952 868 406