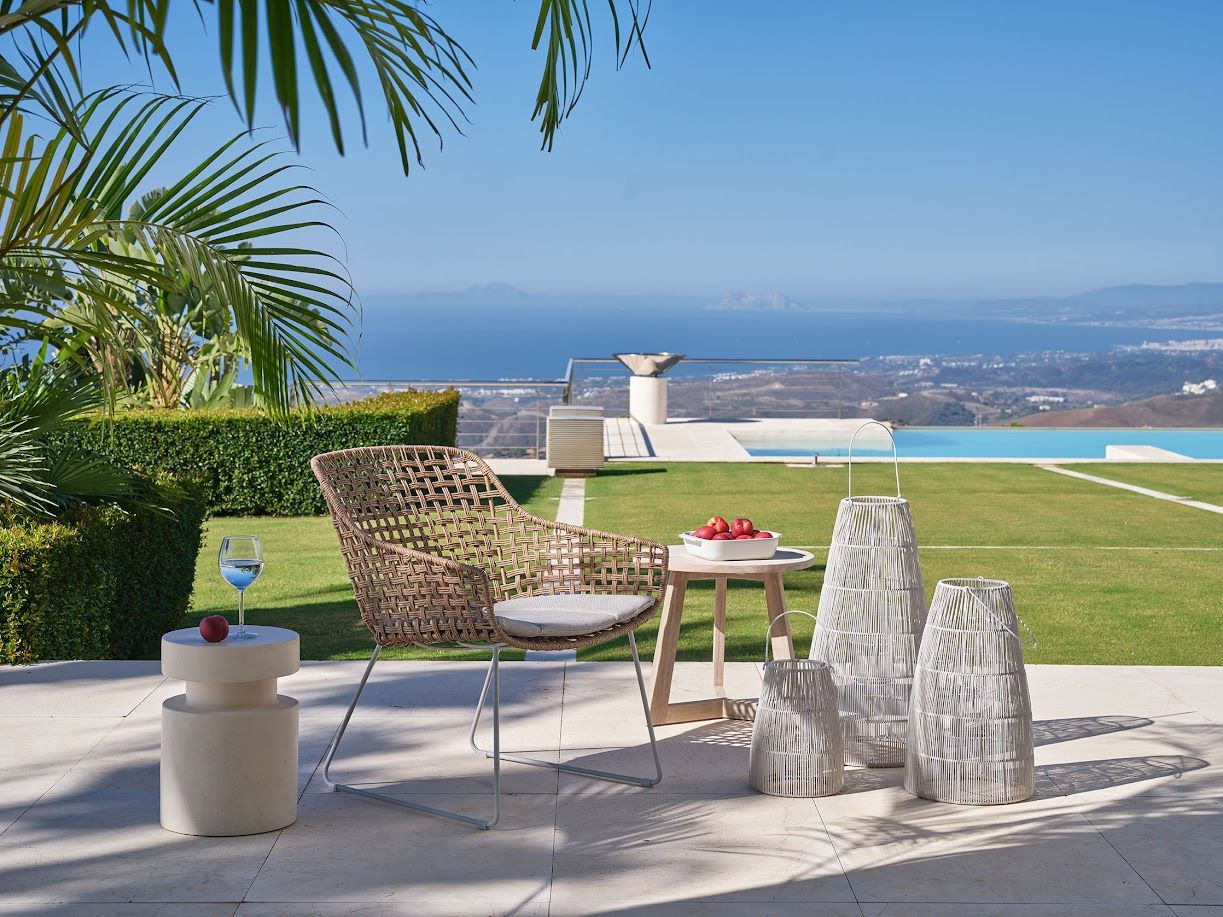 Tips for selling your property with E&V
When it comes to selling your property, partnering with Engel & Völkers Marbella means you have a dedicated agent by your side who understands the art of maximizing your property's appeal in the eyes of potential buyers. We know that even small updates and thoughtful projects can make a world of difference in the real estate market. Consider the following steps to transform your property into a buyer's dream:
A Fresh Coat of Neutral Paint: Start by giving your walls a fresh, neutral coat of paint. It's amazing how this simple change can breathe new life into your space
Clean or New Carpeting: Replace or thoroughly clean your carpets to ensure a pristine and inviting interior
Polished or Buffed Hardwood Floors: If you have hardwood floors, consider professional polishing or buffing to showcase their natural beauty
Remove Excess Furniture and Clutter: Create an open and spacious atmosphere by decluttering and removing unnecessary furniture. Buyers love to see the potential of a space
Remove Personal Items: Take down personal photos and mementos to allow buyers to envision themselves living in the property
Keep Everything Clean: Maintain impeccable cleanliness throughout your property. A spotless home is a compelling one
Let the Light In: Open curtains and blinds to let natural light flood your space. Well-lit rooms appear more inviting
Consider Staging Your Home: Consider professional home staging to highlight the full potential of your property. It can make a remarkable difference
Don't Forget About Curb Appeal: First impressions matter. Invest in enhancing your property's curb appeal. Pay attention to the garage doors, front door, and landscaping to create an inviting entrance.
Attend to Minor Repairs

Based on your time and budget, Inspect your property and address simple fixes such as:
Enhancing fixtures
Updating appliances. Mending any dripping taps and ensuring all plumbing is functional
Refreshing cabinet hardware
Securing any loose tiles in the bathroom or kitchen
Tightening loose hinges on doors or cabinets
Tackling carpet stains or rejuvenating hardwood floors
Take Professional Pictures: Professional photography can significantly elevate the appeal of your property. High-resolution images, captured in the right lighting, showcase your home's features in a captivating manner. It's about creating that compelling first impression that intrigues potential buyers, enticing them to explore further.
Make a Professional Video: A professionally crafted video is a dynamic way to immerse potential buyers in the experience your home offers. Through a well-edited video tour, buyers get a sense of the flow and ambience of the space, igniting their imagination. It's not merely about showing but evoking a feeling that beckons them to step into your home and explore the lifestyle it promises.
Remember, while you may need to invest a little money in these updates and fixes, the added value they bring to your house sale far outweighs the costs. By addressing these aspects now, you can ensure a smooth and expedient sale process without any slowdowns down the road.
Carlos Manso | 03/Nov/2023

Contact us now
Blvd. Príncipe Alfonso de Hohenlohe CN 340 KM 178,2
CC La Póveda, Local 5 · 29602 Marbella · Spain
Phone +34 952 868 406