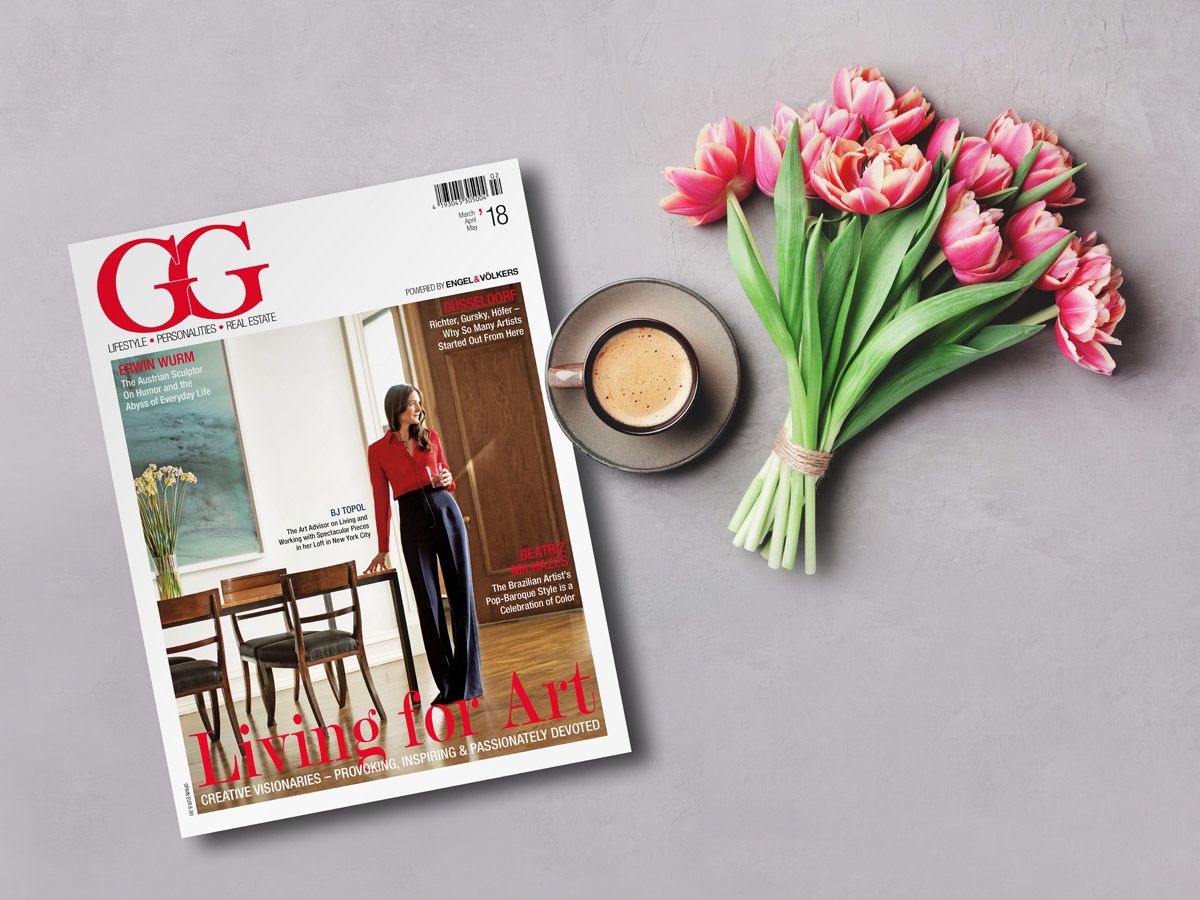 TOP-QUALITY ENTERTAINMENT VALUE TO YOUR LIFE
Architecture, lifestyle, fashion, design, yachting, luxury, travel…and of course real estate.
We invite you, to come along for the ride and read our GG Magazine online.
---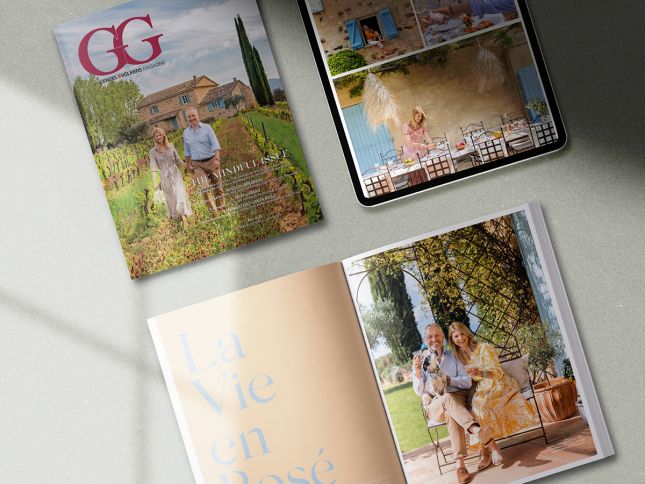 THE LATEST MAGAZINE 4/2022
This autumn edition of our real estate and lifestyle magazine is "THE MINDFUL ISSUE". All about people and passion projects dedicated to slowing down our often hectic world, finding new ways to live more sustainably, and stepping up to protect our planet in inspiring ways. Just like Stephen and Jeany Cronk, who founded their successful rosé company "Maison Mirabeau" in Provence. The Anglo-German couple is committed to regenerative winegrowing. And they've even set up a foundation that informs vineyard owners around the world about sustainable agriculture. Also: meet the American-Israeli designer Neri Oxman, whose multi-disciplinary approach combines biology, architecture and technology, pushing the boundaries of what's possible in the process.
---
PAST ISSUES
Archive of past issues of GG Magazine online:
---
---
---