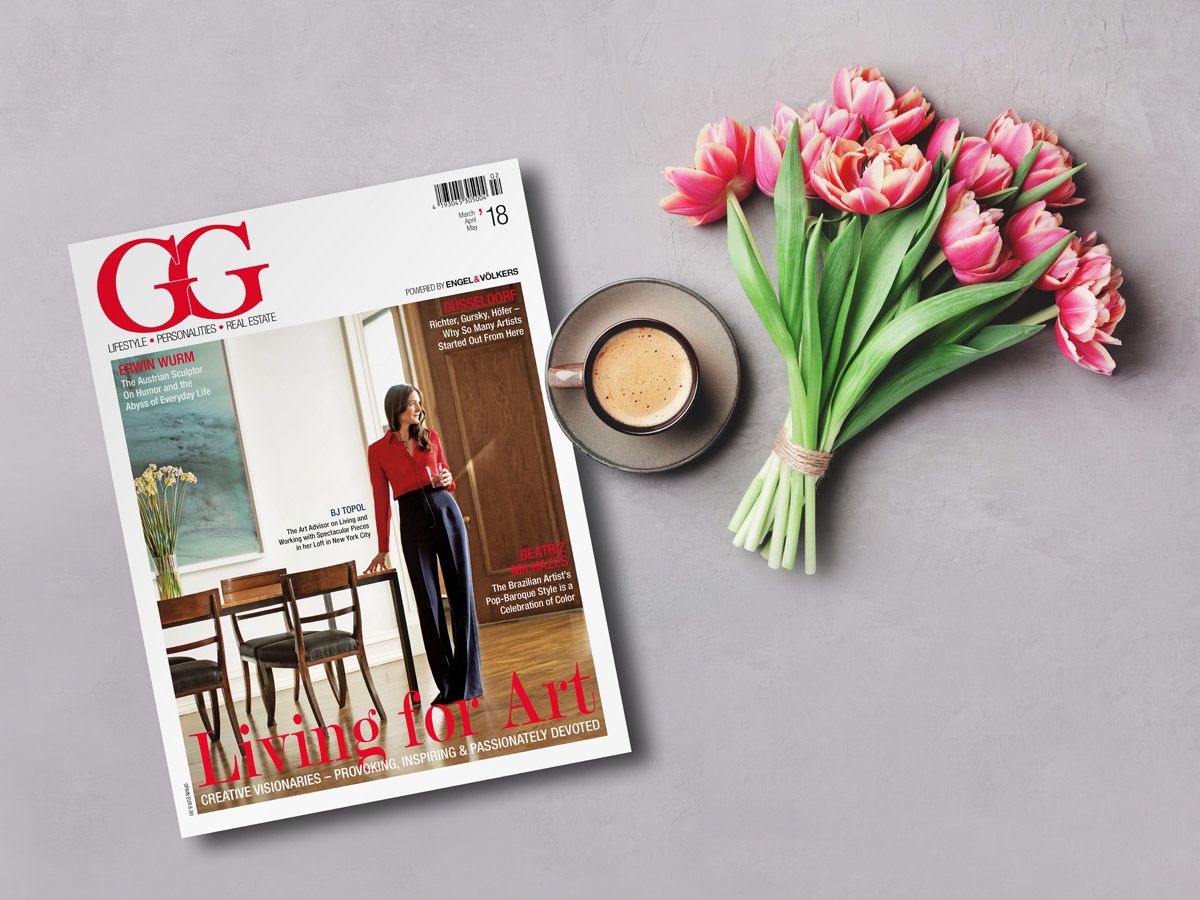 TOP-QUALITY ENTERTAINMENT VALUE TO YOUR LIFE
Architecture, lifestyle, fashion, design, yachting, luxury, travel…and of course real estate.
We invite you, to come along for the ride and read our GG Magazine online.
---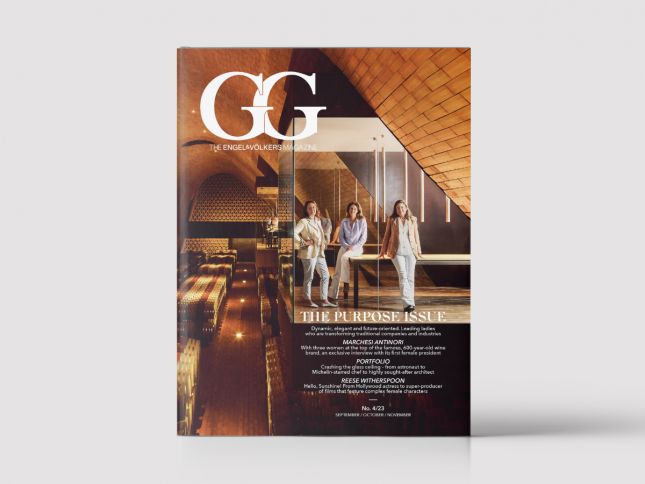 THE LATEST MAGAZINE 04/2023
The new edition of GG is dedicated to the new Leading Ladies – successful women who have made impressive careers for themselves and are transforming traditional businesses.
Read in THE PURPOSE ISSUE all about the world-famous Marchesi Antinori winery in Tuscany, now in female hands for the first time in its 600-year history: Representing the 26th generation, the new president Albiera Antinori is running the family business together with her two sisters Allegra and Alessia. Discover how Hollywood star Reese Witherspoon has reinvented herself and is revolutionising the film industry as a producer, as well as championing actresses over 40. Meet a host of other inspiring women who have made impressive careers for themselves. And join us on an extraordinary adventure in Patagonia: GG went aboard Ventus Australis and embarked on an expedition from Ushuaia, the southernmost city in Argentina, around Cape Horn to Punta Arenas in Chile.
---
PAST ISSUES
Archive of past issues of GG Magazine online:
---
---
---