Marbella Hill Club, mountain and sea views at their best
Located in the foothills of the Sierra Blanca, but just a few minutes' drive from the city centre and its beaches, Marbella Hill Club is one of the most established and prestigious communities in the area, and if you're lucky, you may find a villa for sale.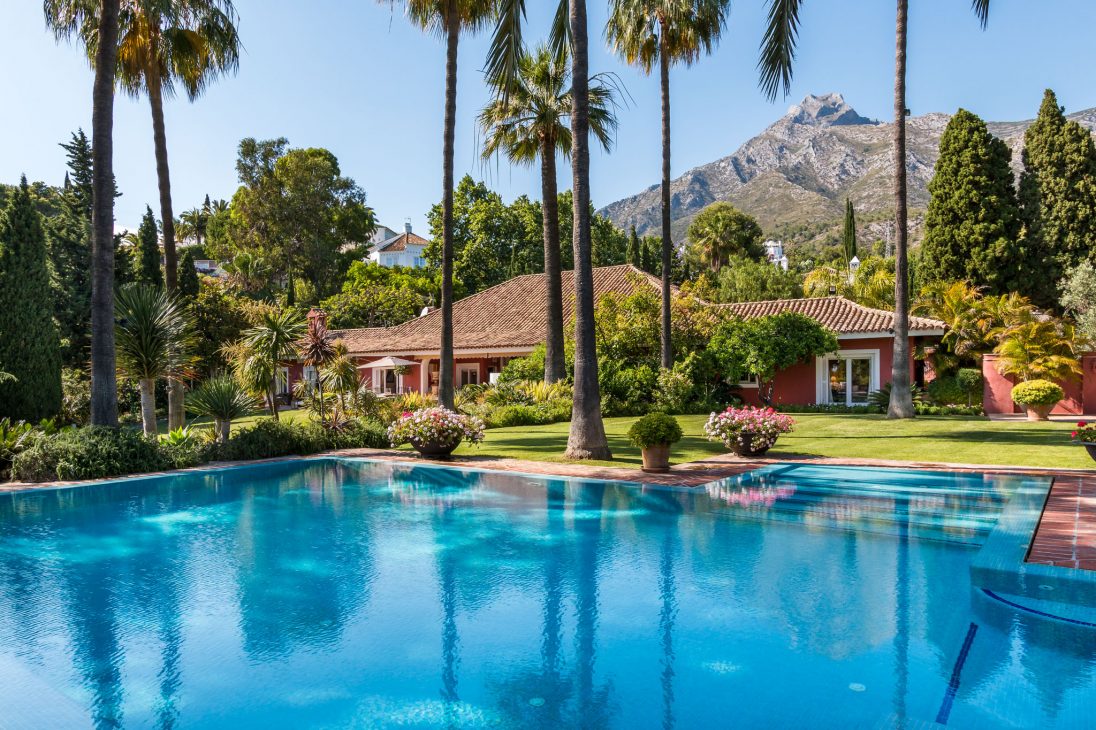 Established by the founder of "Families of Marbella", the site was picked both for its secluded nature, and for its proximity to the more lively areas. Today, the club still maintains security to a high standard in peaceful surroundings. A luxury villa in Marbella in the midst of a natural landscape makes this is an ideal choice of quality real estate, and a villa with sea views and a mountain back drop is always a good investment.
The Marbella Hill Club sits in a tranquil spot beneath the iconic La Concha mountain, to the west of the Sierra Blanca range. Below it are the bustling Golden Mile and the exclusive yachting marina of Puerto Banús, giving residents the best of both worlds. Large plots in leafy avenues allow for maximum privacy while their sloping nature means that a villa with sea views is elevated to offer something truly special. Nature is all around, with hiking paths and Nagüeles Park nearby.
As properties here are much sought-after and don't come on the market that often, it may be hard to find a villa for sale, but there are some superb apartments with touches of Andalusian style. Jardines Colgantes is a popular complex of spacious apartments with swimming pools, and large flower-filled terraces that offer breathtaking views. Newer developments include the gated community of Montebello with top quality apartments and full-service spas, and luxury town houses in Marbella Hill Village.
All amenities are available either on site, or within easy reach on the coast, including one of the best international schools in the area. Sports lovers are well catered for; in particular, there are excellent golf courses in the vicinity. So this is a great spot to buy a luxury villa in Marbella, whatever your priorities, with the best real estate for investors.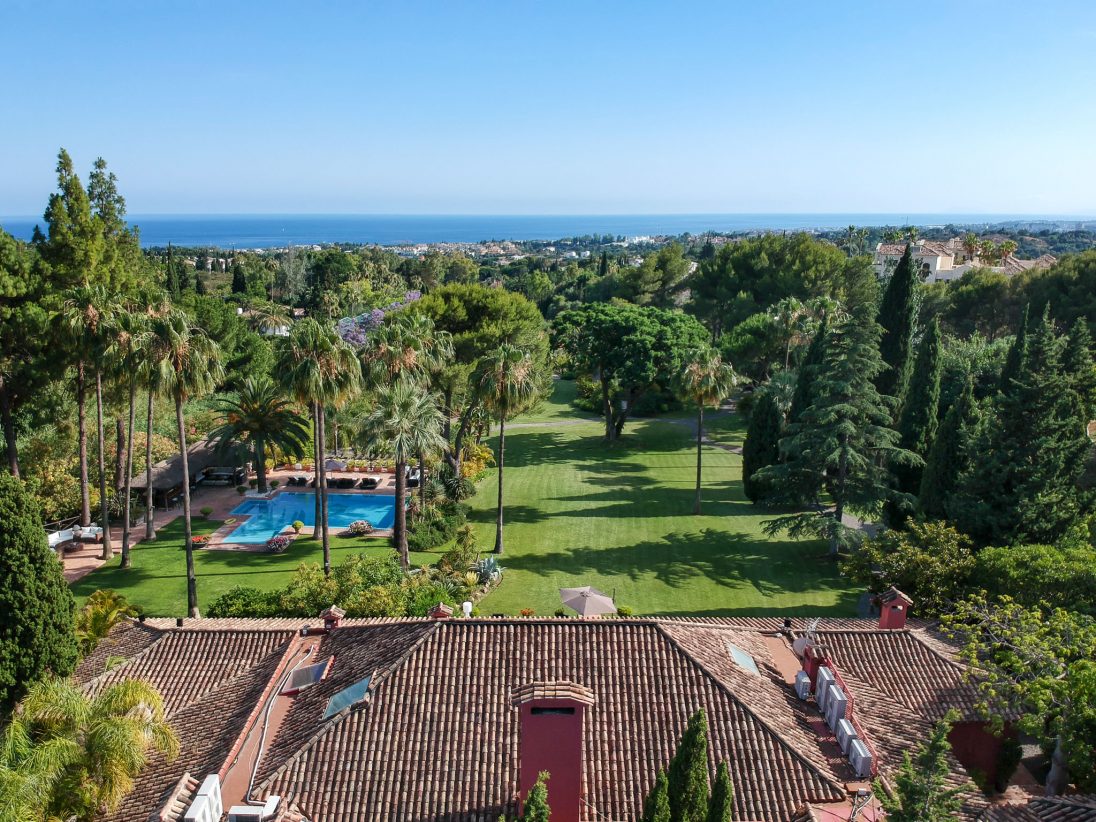 Given the club's situation to the west of the other exclusive resorts overlooked by La Concha, it's not surprising that the panorama that spreads out below it is really something to behold. Beyond the coastal strip in Marbella and the blue of the Mediterranean, North Africa and Gibraltar are visible. It offers a different experience from the urbanisations of its neighbours, however, perhaps because of its especially-private situation, which gives it more of a community feel.
These factors add to the challenge of finding a villa for sale at the Marbella Hill Club, but aiming for investment in real estate here is well worth the wait. It helps that there are prestigious apartments and town houses available, as well as an exlusive villa with sea views. Engel & Völkers offers the most exclusive portfolio of villas for sale in Marbella Hill Club, very limited availability, but definitely the most luxurious ones!
E&V Marbella | 17/Sep/2019
Properties in Marbella Hill Club
Related articles