To enjoy golf lifestyle in Aloha Golf, Nueva Andalucía
When someone visits one of the world's most beautiful places as Marbella, they have to stop by the beautiful area of Nueva Andalucía Golf Valley. This area offers the finest restaurants, clubs, shopping malls, extraordinary properties and of course, golf courses! One of the most sought after golf courses here is the Aloha Golf. Located in the Golf Valley and on short driving distance from Puerto Banús, throughout the years Aloha Golf has hosted various tournaments like the Open de Andalucía (PGA European Tour) and a major European Tour event called Spanish Ladies Open.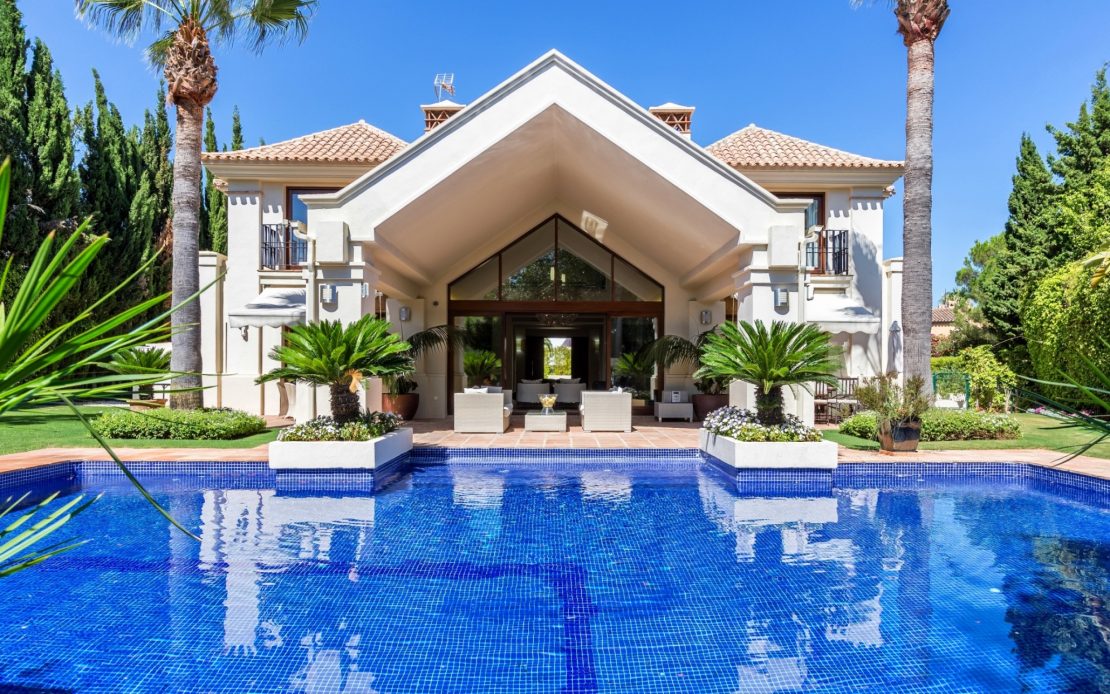 The Course
The course leads through picturesque settings with trees and lakes with impressive views of 'La Concha' mountain, Nueva Andalucía and the glamorous Puerto Banús. Designing the course, Javier Arana elevated the playing experience by planting a wide range of trees and shrubs that provide beautiful displays of color throughout the year. Every hole you can find on the course of Aloha Golf has been given its own name as a unique feature.  From the first hole to the eighteenth hole called `Vistoso´ (stunning panoramic view) with a spectacular view.
The Club
The Aloha Golf Club has a very friendly atmosphere and the social side is seen as a very important part of the Club. Great quality and excellent service are guaranteed in the restaurant and every Friday you can enjoy live music. During the year, the club also organizes different events for their members and their guests. It is a great way to spend time with your friends, or to meet nice people when you are visiting the Club.
Furthermore, Aloha Golf Club has a special health club where you can create or maintain a healthy lifestyle with a personal trainer or in exclusive limited groups.
Aloha Golf Club is definitely the place to enjoy a truly luxurious lifestyle. If you are looking for a beautiful villa, take a look to a selection of villas in Aloha Golf.
E&V Marbella | 16/Feb/2018
Properties for sale in Aloha Golf, Nueva Andalucía
Related articles