Marbella Property Market Update 2017
2016 was a tumultuous year, but so far Chinese predictions that 2017 – the Year of the Rooster – would be a more fortuitous one, are holding true. This summarised market update looks at the main trends and factors affecting the Marbella luxury real estate market right now.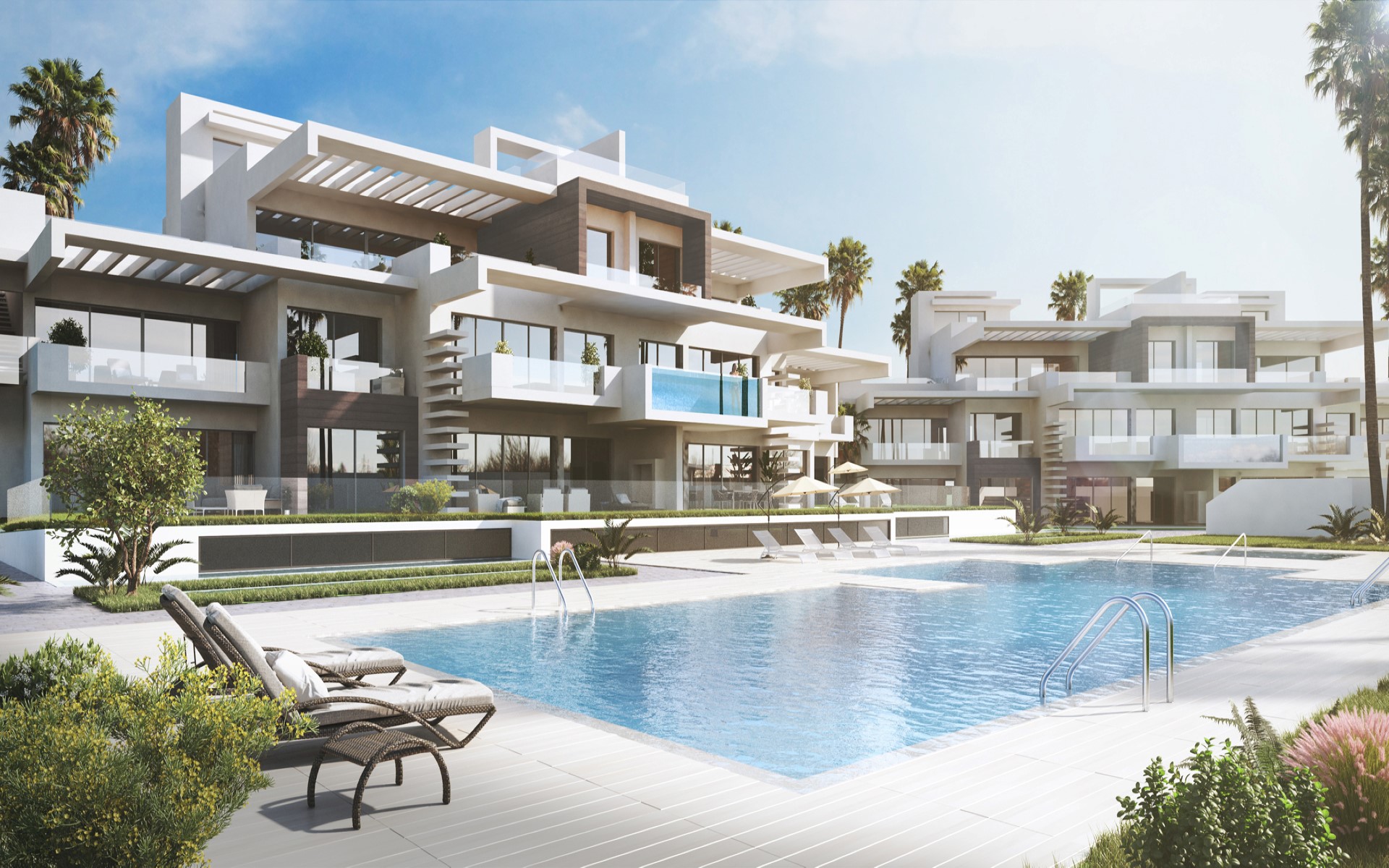 Sales trends in Marbella
The first thing to note is that property sales in Marbella, which experienced a slight drop in the second half of 2016 following the unexpected British referendum result, started rising again at the end of the year. This trend gained traction in the New Year, as strong demand from Scandinavia and Belgium continued apace and British interest was revived. Another trend is that the number of buyers from German-speaking countries is up sharply this year.
Brexit
After the initial surprise and upheaval caused by the Brexit decision, the issue ebbed away until the evoking of Article 50, the official document that initiates Britain's withdrawal from the European Union. Undoubtedly, the flurry of news surrounding the negotiations that are about to start will bring Brexit to the forefront of people's minds once more, but the fact is that those buying and selling in the luxury property sector are only moderately affected by it.
International trends
The main impact of Brexit is of course the lower pound to euro conversion rate, which makes buying abroad less economical for British homebuyers and investors, but also allows British homeowners in Marbella more price flexibility when they sell as it gives them more pounds for their euros. Eurozone growth, meanwhile, is gradually gathering pace, with unemployment figures dropping and both consumer and investor confidence up.
National trends
With annual growth figures of around 3% and healthy job creation, the Spanish economy is currently one of the top performers in the European Union. This means that the domestic market is slowly returning to strength both in terms of tourism and property purchases, but it also shows in the fact that banks are lending again and developers are investing. Spanish imports are at an all-time high and investor confidence in the country is up, particularly after the governmental impasse was resolved and a government formed at the end of 2016.
Local economy
Thanks to a booming tourist trade and a property sector that shows strong but sustainable growth free of bubble tendencies, the Marbella economy is performing strongly. It is reflected also in growing foreign investment, keen competition for development land, the construction of new luxury resort hotels, the opening of new restaurants and business enterprises, a rapidly strengthening labour market and a strong rentals market.
Marbella properties price trends
Inflation is edging upwards across the developed world, and we see it in Marbella too. Property values and rentals have been rising steadily over the past three years, as have labour and other production-related costs. This is a sign of growth, but we do advise homeowners to keep their expectations realistic and not raise their asking prices too much. A hike in interest rates – which can have a moderating effect on prices – is some way off, but we believe the competitive pricing of the new projects coming to the market has to be matched by resale homes, and this will soften the recent tendency towards price escalations.
Planning trends
The rejection of Marbella's 2010 PGOU planning directive will limit the amount of land available for development until the new PGOU plan is drawn up and ratified. This has also acted to take pressure off prices and has pushed much of the new development to Benahavis and Estepona. However, of late the planning approval process has begun to accelerate, as the Marbella Town Hall has committed itself to facilitating commercial projects and giving them priority.
Marbella property trends
Much attention has been focused on the modern, whitewashed architecture of recent years, but it is diversifying and increasingly using other tones, textures and materials in the form of wood, stone and textured concrete. Also highly in demand are open-plan living areas, modern kitchens and spacious terraces with plunge-pools and Jacuzzis, while gated communities, clubhouses with concierge services and lounge bars are in vogue too. Today's villas and gardens are becoming more compact, typically 200-600m2, but they do offer a wide range of technical amenities including home automation systems, LED lighting, garages with electric chargers and even rooftop chill-out terraces with pool.
Exclusive Engel & Völkers real estate projects in Marbella
Engel & Völkers Marbella is launching La Meridiana Suites, a new concept of luxury modern living that forms the first of six new projects exclusively offered by the world's leading luxury real estate brand. For more information about this and other brand-new, state-of-the-art Marbella properties, contact our team at Engel & Völkers Marbella.
Smadar Kahana | Managing Director | 25/Apr/2017
Latest properties for sale in Marbella Golden Mile
Related articles