The Most Expensive Villas in Marbella & Spain
Engel & Völkers leads the way for 'mega-exclusive' real estate in Marbella and Spain. Heavy weight Spanish daily newspaper El Mundo recently featured Engel & Völkers in a special report on the most exclusive homes in Spain.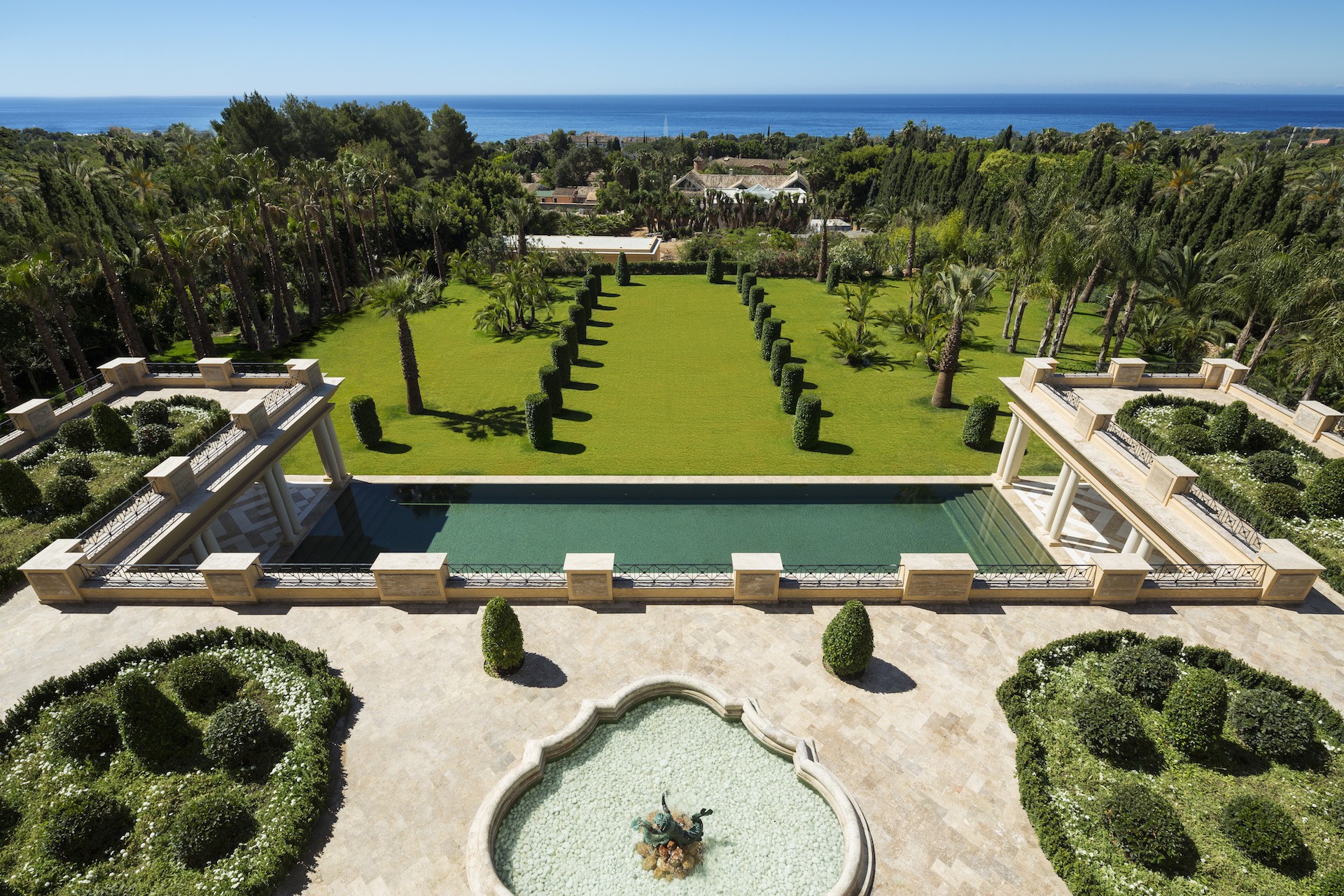 In the list of the 15 highest value properties for sale in the country the top three were all commissions held by Engel & Völkers, with numbers two and three located in Marbella. Indeed, five of those 15 properties are in the stylish resort town, confirming its position as one of the most desirable places in Spain for ultra high net worth individuals looking for the most exclusive properties. Only Spanish economic powerhouse Madrid had more homes (seven) in the top 15.
Most exclusive Marbella villas for sale
Mallorca took top spot, with the Engel & Völkers agency in Son Vidaselling Chameleon House, priced at €39.5 million. Closer to home Engel & Völkers Marbella has this palatial villa/estate in Nagüeles on the Golden Mile on instruction that shows what €32 million will buy you. To be more specific, you acquire magnificent panoramic sea views as well as 12 bedrooms, a 4,903m2 built area, separate staff quarters, indoor pool, massage rooms, hammam, sauna, whirlpool, cinema room and gym, and a temperature/humidity controlled wine cellar.
In third spot is this beachfront villa at Los Monteros, valued at €29.5 million. It too features every imaginable amenity including chill out zones, spa area with gymnasium and massage room, a Turkish bath, sauna, heated pool with jet stream, wine cellar with bar and a billiard and cinema room.
They are both fine examples of what El Mundo termed 'mega-exclusive' real estate that "is usually sold through private channels to a small circle of customers." The newspaper adds that access to dossiers on these homes is strictly limited, as clients expect such transactions to be handled with the utmost discretion. You can see the report here.
Insider access to worldwide clientele
It is this sort of highest-end property that Engel & Völkers specialises in. Through our network of worldwide agencies we have direct access to members of an international circle who are in the market for such exclusive properties. Indeed, in Marbella Engel & Völkers was last year involved in 75 per cent of the ultra-exclusive real estate transactions, defined as properties worth €10 million or more. Between January and June, Engel & Völkers sold €450 million worth of real estate in Spain—30 per cent more than in the same period of 2014.
Should you require more information on exclusive Marbella real estate, please contact us for a private and discreet consultation.
Smadar Kahana | Managing Director | 25/Jan/2016
Nagüeles, Marbella Golden Mile
Price on Aplication
Los Monteros, Marbella East
Price on Aplication
Related articles